George Russell's late switch to the soft tyre in Saturday's wet qualifying in Montreal didn't pay off, but the Mercedes driver was glad he had taken the risk.
The treacherous grid-defining afternoon session began under daunting conditions, but the fifteen drivers who had survived the first segment of qualifying progressively swapped their full wets for intermediates as the track slowly dried.
Conditions remained difficult however at the outset of Q3. But in the closing stages of the session, several drivers inquired with their team about a potential switch to slicks. Lewis Hamilton and Fernando Alonso ultimately decided against the risky tyre change, but a brace Russell took the gamble.
"I was surprised in Monaco how quickly it transitioned," Russell said. "I was surprised on other occasions how quickly it transitioned. It just takes half a dry line and everything changes.
"I think half the track was totally dry. Another quarter of the track there was a small dry line and then the last quarter which was Turn 1 and 2, it was just on its way.
"It just takes one corner. But at the end of the day, we're here to fight for more."
As he warmed to the challenge, Russell suffered an off-track excursion at Turn 2, just nudging the right corner of his rear wing against the barrier.
"I realised it was going to be very tricky but I thought with a warm-up lap, that last lap may have been the one," said the Briton who ultimately qualified P8.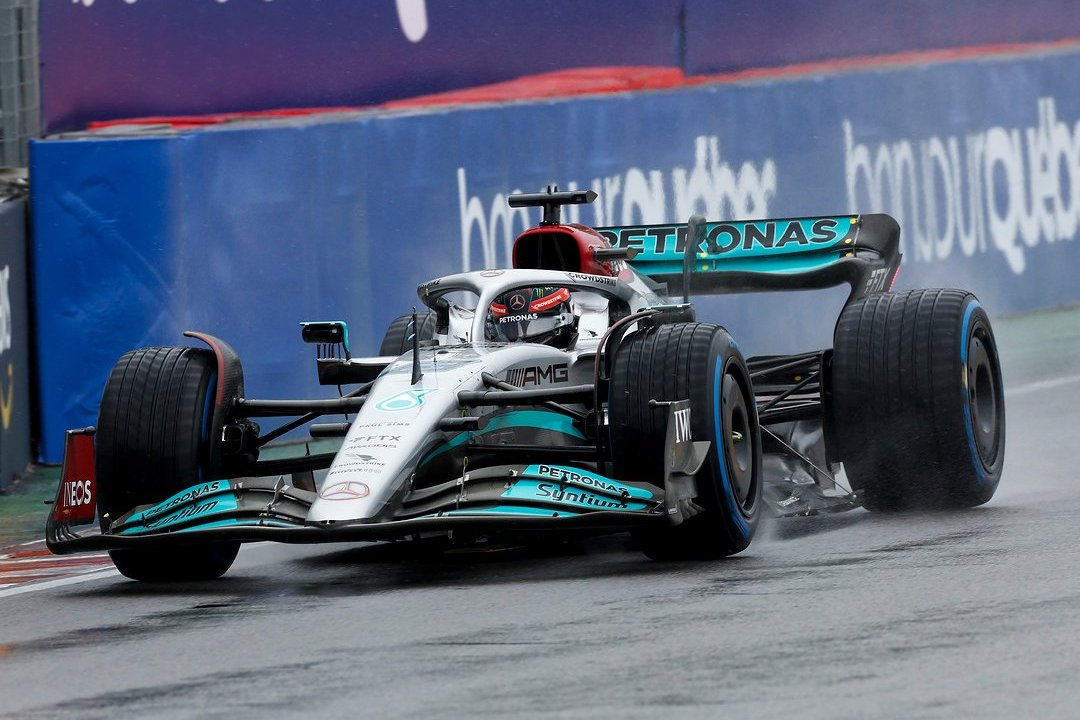 It was a bold attempt by the Mercedes to gain a last-minute upper hand over his rivals.
While his gamble didn't pan out as he had hoped, Russell was nevertheless happy to have gone out on a limb, just as he had in Sochi last year in similar conditions.
"I'm glad I went for it because it could have paid off," he added. "I want to fight for pole position. I'm not here to settle for P3, P4.
"I think we had a good car today. I saw the dry line appearing and it only takes one corner to let you down and for me that was Turn 1 and 2.
"It happened last year in Sochi when I was one of three drivers to go from inters to slicks and I qualified P3 with a Williams," he said.
"So it's high risk, high reward. It didn't pay off today but the race is tomorrow."
Keep up to date with all the F1 news via Facebook and Twitter