Nigel Mansell is among those tearing up the tarmac at Goodwood's Festival of Speed this weekend, the 1992 F1 world champion reuniting and running up the hill with a pair of old flames.
All suited and booted in his period Williams overalls, Mansell rekindled his relationship with the British outfit's FW14B - the active suspension car - that powered him to nine wins and to the world title in '92.
The complex but immaculate car designed by Patrick Head and Adrian Newey kicked up a raucous storm as it rushed through the grounds of the Duke of Richmond's estate thanks to its V10 3.5 litre Renault engine.
On Sunday, after his run in 'Red 5', Mansell parked up in front of Goodwood House before taking a spot on the balcony to greet the thousands of fans who had gathered to celebrate the 30th anniversary of his title.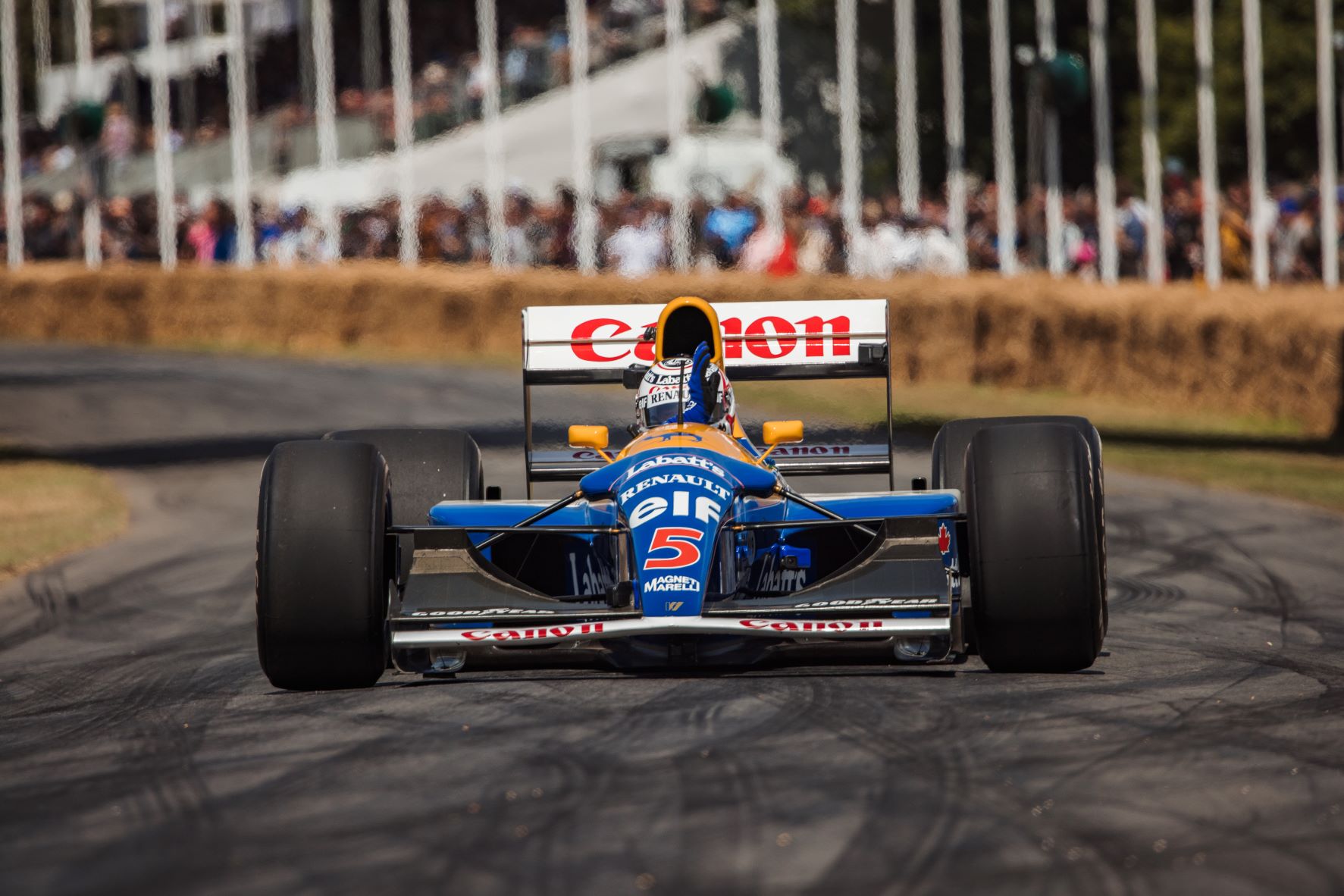 "I'm incredibly honoured to be here at Goodwood in my anniversary year and not only to see this car again, but to make the journey up this hill has been a very special moment for Williams and myself," he said.
"I am thrilled to be here with the team, and it was great to be back behind the wheel of this exceptional race car. It's been a very emotional moment to drive in front of the fans from all over the world and a memory I am going to cherish."
Mansell's fans were enthralled by the sight and sound of the Williams but they had broken out into a frenzy the day before when the 68-year-old rolled out on board his former Ferrari 640 with which 'Il Leone', as he was affectionately called by the Tifosi, won the 1989 Brazilian Grand Prix – his first race with the Scuderia – and the Hungarian Grand Prix later in the season.
The elegant scarlet red John Barnard designed machine looked just as lean and mean on Friday and Saturday as it did 33 years ago when it was driven in anger by Mansell.
Although the Briton has driven some of the best F1 cars of all time, his third run up the hill onboard an ex-Jim Clark 1962 Lotus 25 was the one that left him speechless.
"My mind I blown, completely and absolutely blow," said the 31-time Grand Prix winner.
"This car, I have to say, is the Formula 1 car I've driven in my life. The gearbox, smooth, the engine, smooth, the suspension… It's unbelievable!"
Check out our gallery of pictures from Friday and Saturday dedicated to Mansell's Festival of Speed runs.
19
Keep up to date with all the F1 news via Facebook and Twitter