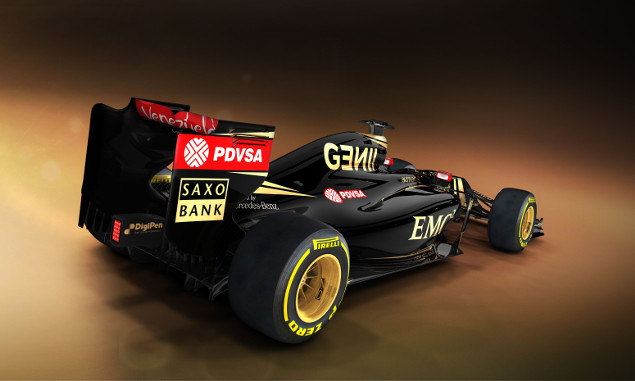 Lotus technical director Nick Chester admits the Mercedes power unit provides the greatest performance gain for the team with the E23.
Having struggled throughout 2014 with the Renault-powered E22 – which was plagued by reliability issues – Lotus switched to Mercedes over the winter and released the first images of the new car on Monday. Explaining the areas where the team expects to have made the biggest gains, Chester highlights the power unit as being a much stronger package on a number of fronts.
"In terms of what's new, obviously a massive change for us is a new Power Unit supplier," Chester said. "We made this change as it looked and looks to be the one area of the car which could bring us the greatest performance gain. It's not just performance, but reliability and driveability as well as packaging and cooling too.
"The E22 did deliver good figures in the wind tunnel, even if it was difficult to unlock its potential, so we've paid more attention to making the characteristics of the car more adaptable.
"In terms of the suspension, we were delivered something of a blow last year when the front-rear interconnected suspension was outlawed mid-season. The E23's suspension design is specific to the updated regulations so we're not trying to update a system originally intended to work a different way."
Click here to see the full gallery of the first Lotus E23 images
Keep up to date with all the F1 news via Facebook and Twitter