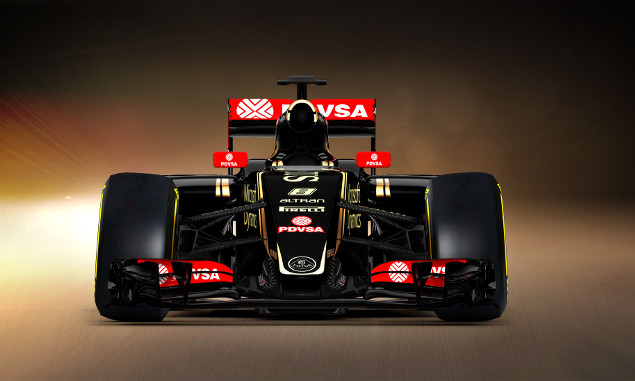 Lotus technical director Nick Chester says the E23 is "a massive step forward" for the team after a disappointing 2014 season.
Having won races in both 2012 and 2013, Lotus endured a tough season last year as it managed just 10 points. The new E23 features a different power unit following a switch to Mercedes from Renault as well as an updated nose after the team was forced to ditch its previous twin-tusk design, and Chester is full of confidence that the car will display a clear performance improvement when it makes its track debut at Jerez on Sunday.
"The E23 Hybrid represents a massive step forward for us," Chester said. "It's no secret that we struggled with last year's car so we've targeted every area that caused us an issue. We've made strong progress in the wind tunnel as well as in areas such as packaging and cooling. We expect the E23 to perform far, far better than its predecessor."
And while conceding Lotus won't know where it stands until the first race of the season, Chester said the team fully expects to be much further up the grid in Melbourne.
"We learnt a lot in many areas of the car over the course of 2014 so there are many lessons which have been applied. We know we've made a big step. We won't know how our car will fare in relative terms until we're out in action at a Grand Prix, but we certainly expect to be much more competitive than last year."
Click here to see the full gallery of the first Lotus E23 images
Keep up to date with all the F1 news via Facebook and Twitter