Formula 1 CEO Stefano Domenicali has hinted that next year's calendar will feature 24 races, more than any previous season and the maximum allowed under the sport's current regulations.
But Domenicali promised to counter the increased workload by better organisation of the timetable to reduce the amount of travel - which will also help the sport achieve its net zero emissions target.
"We would like to keep the right flow in terms of efficiency around the world," he told a conference call of Liberty Media investors on Friday, which also gave details of the sport's latest revenues and earnings.
He said that the new itinerary - expected to be released in October - would "consider the needs of a calendar to be spread out from March to November all around the world".
Asked about the level of interest from prospective venues, Domenical said: "the demand is very, very high", adding: "we cannot [say] anything more than what we are saying because we are of course finalising all the details.
"For sure we expect to have a couple of races more than this year, but less than 25, that's for sure."
This year's season was initially expected to have 23 races, until the cancellation of the Russian Grand Prix in the wake of the invasion of Ukraine reduced that number to 22.
However, despite the increase in the number of races, there are concerns that some of the most iconic circuits could still set to be axed - with the historic Circuit de Spa-Francorchamps one of those thought to be most at risk.
Lando Norris is a passionate supporter of keeping the Belgian Grand Prix on the calendar, for personal as well as racing reasons.
"My mum's from Belgium, so I'm 50 per cent Flemish. It's as much a home race for me as it in Silverstone in a way," the McLaren driver said. "I grew up for many years going to Belgium and spending a lot of time there with my family.
"I personally have a lot more connections to it, of course, and I love the track," he added. "I always look forward to Spa, it's one of the coolest circuits of the whole season."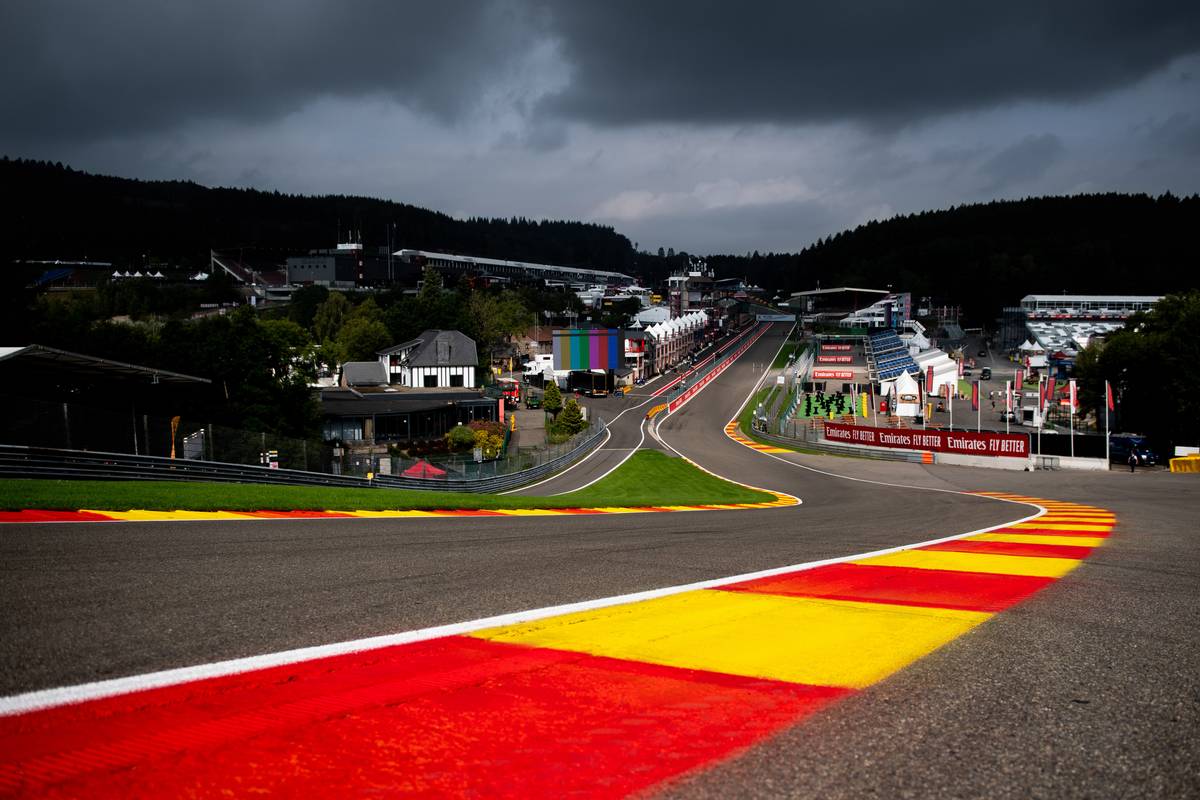 Norris said he would be "sad" if Spa were axed from the calendar after 2022. "It's a shame, but it's a historic race for F1 - same as Monaco," he argued. "So I feel like it should always be on for as long as Formula 1's around."
Red Bull's Sergio Perez also said it would be a "big shame" to lose Spa, while AlphaTauri's Pierre Gasly cast doubt on one of the reasons given for Spa being dropped.
"I don't personally think this has anything to relate with the changes or to improve safety," he said. "But I can't believe Spa is going to be out of the calendar for years, it definitely deserves its place on the calendar.
"Personally it's probably my favourite," he added. "It's just an amazing track to race on, an amazing track to drive on. We'll see what happens, but I believe it's going to stay and we're going to still go there for quite a few more years."
Gallery: The beautiful wives and girlfriends of F1 drivers
Keep up to date with all the F1 news via Facebook and Twitter