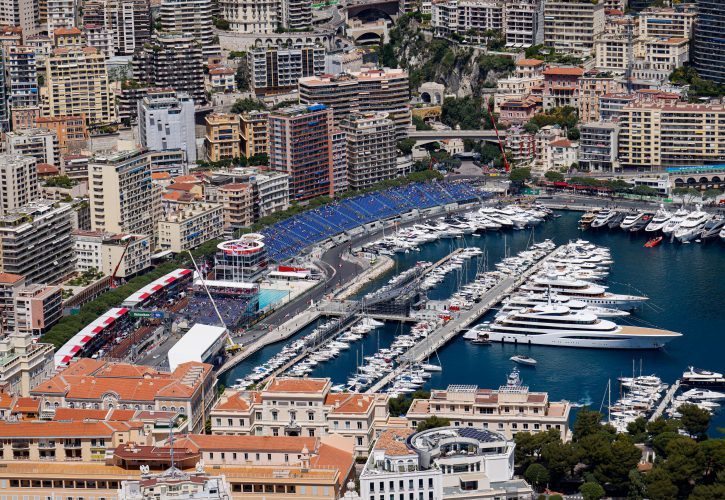 Nico Rosberg says the Automobile Club de Monaco is taking a hard-line approach to its contract renewal negotiations with Formula 1, the 2016 F1 world champion revealing that Prince Albert himself is involved in the talks.
Monaco's contract with Formula 1 expired upon the completion of this year's event and so far, no new deal has appeared on the horizon.
Last week, F1 chief Stefano Domenicali announced a 24-race schedule for the sport in 2022, with Las Vegas joining the calendar and Qatar beginning its ten-year deal with Formula 1, while China is also expected to return after its Covid-19 forced absence.
Currently, three countries are in jeopardy of losing their slot on the sport's calendar: Belgium, France and Monaco.
The Monaco event holds a special place in F1's history and is often referred to as being the sport's 'crown jewel'.
As such it enjoys certain special privileges, such as paying the lowest hosting fee of any annual event and enjoying the revenue from trackside advertising.
Formula 1 is therefore seeking for its benefit a better commercial package from Monaco, but according to Rosberg, a three-time winner in the Principality who grew up and still lives in Monte Carlo, the ACM isn't willing to make many concessions.
"The prince even intervenes in these talks himself, because the Automobile Club continues to take this hard line," the German told Motorsport-Total.com.
"You need a bit of a mediator to bring people together now, i.e. Formula 1 and the Automobile Club. The Prince is very involved and I'm hopeful, because Monaco has to stay on the calendar."
As a momentous part of Formula 1's heritage, Monaco's status is unrivaled and F1 can't afford to lose its crown jewel, insists Rosberg.
But he says the Principality also needs to be more "accommodating" towards F1.
"This is racing history and it's the most glamorous race of the year, so that has to go on," he added.
"But Monaco also has to accommodate a bit.
"There are sponsors at the circuit who are competitors to the Formula 1 World Championship sponsors – watches and so on. And that's of course difficult.
"So you have to find a middle ground."
Keep up to date with all the F1 news via Facebook and Twitter