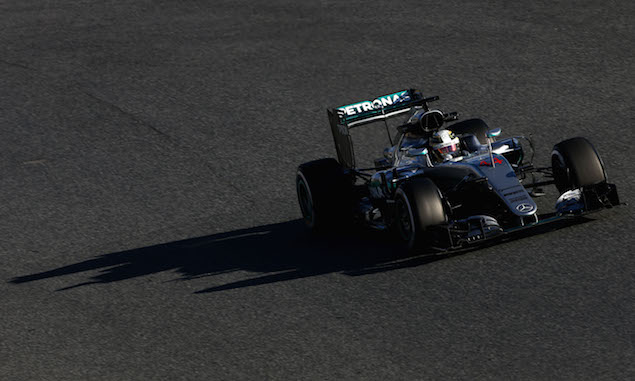 Lewis Hamilton wants to push the Mercedes W07 to the limit to understand if he has full confidence in it.
Towards the end of last season, Hamilton struggled more in qualifying compared to team-mate Nico Rosberg and was not on pole position for any of the final seven races of the season. After winning the world title, Hamilton then failed to win any of the final three races and admitted his feeling with the car had changed later in the year.
Asked if he was getting a good feeling from the new car, Hamilton replied: "It is difficult to say, I feel comfortable in the car but we've not pushed it to the limit yet.
"In terms of really putting the car on the knife edge and honing in on set up I don't really know. Last year I was having a lot of fun at the end of the year.
"We are working incredibly hard with the engineers and understanding the car. They are working diligently to help me understand the tools we have to set the car up so I need to utilise it. They've done a fantastic job the last three years so I have confidence in them that we will get it back."
However, Hamilton says he understands the reasons why the baseline of the car is so important to develop before working on raw pace.
"I guess we have to kind of describe it as we're trying to build a pyramid. You can't start by building the top part, you have to build the base and the long runs is building the base - the stability and the endurance of this car. Then we can start putting the pieces on top and the bigger the base the higher the top can be. That's the kind of thing that we're working on.
"So for sure I don't want to do this long running, it's boring running round and round doing the same time. A race is much more exciting because it's a challenge. When you're out there on your own you don't know what your target needs to be, it's just a different feeling. So that's why I can't wait until the race, I'm excited about that."
Follow live coverage and timing from pre-season testing here
Keep up to date with all the F1 news via Facebook and Twitter