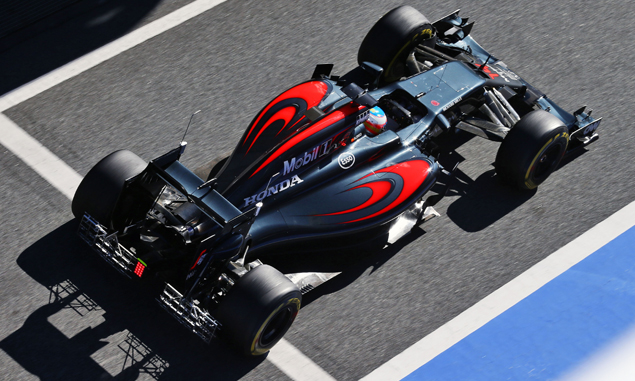 Fernando Alonso says he feels "sad" at the uncertainty currently surrounding the F1 qualifying format, with the McLaren-Honda star also slamming the complexity of the sport's regulations.
F1 chiefs devised a new elimination-style system following crucial meetings in Geneva last week. However, commercial rights Bernie Ecclestone then revealed the necessary timing software would not be ready until the Spanish Grand Prix at least.
A revised plan was then put forward for Melbourne's curtain raiser, which would see the new knockout format being used in Q1 and Q2 while the old system remains for Q3.
"I don't have a real opinion," replied Alonso when asked about the saga. "It's sad. I am sad. I am sad for the sport because it does not look right from the outside when in one week we change the qualifying format three times. Or we pretend to change. No one officialises anything. If I were a sportsman from another sport I would look at Formula One a little bit surprised.
Then speaking about the current technical regulations, the two-time world championship went on to add:
"There are too many changes. The complexity of the rules also for the spectator is quite high. I think all my friends here in Spain they want to switch on the television and watch battles, big cars, big tyres, big noise and enjoy the races like they do with other sports.
"But for us they only know MGU-H, MGU-K, State of Charge, Supersoft, mandatory tyres, etc. When you are fourth in the race and three laps to the end you need to stop because you have to put another mandatory tyre… things like that it's normal people switch off the television."
With most drivers unhappy at the last-minute overhaul, FIA race director Charlie Whiting summon them on Wednesday night to hear their thoughts. Alonso, who did not take part in the meeting, says he has full confidence in his peers' judgment though he did hark back to an old format in a bid to improve the show on Saturdays.
"Any of the things that my mates will say, I will agree completely because I think that's a unanimous theme. We want simplicity on the rules. Even the one-lap format, super-pole that we did in 2005 was quite spectacular.
"Every one has one-lap television coverage. It's simple. You do one lap, you brake late, maybe you start 15th because you miss a corner. There is some adrenalin on that lap as well. Whatever they decide we will go for it as we have done for the last 16 years."
FULL REPORT: Raikkonen sets quickest time in testing so far
Keep up to date with all the F1 news via Facebook and Twitter