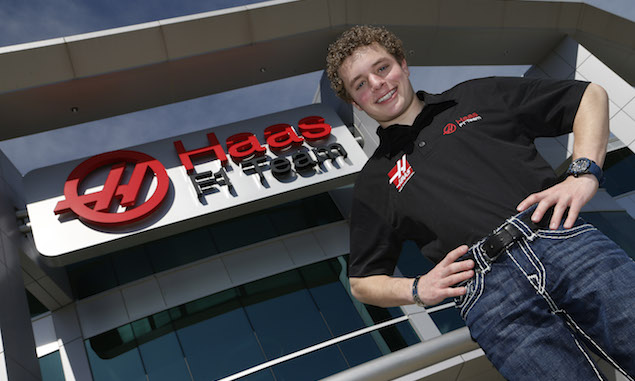 Haas has announced young American driver Santino Ferrucci will be its development driver for the 2016 F1 season.
Ferrucci will already be present at a number of races this year as he is competing in GP3 for DAMS, and will also attend further races and tests as part of the role with Haas. Team principal Guenther Steiner says the 17-year-old has shown he has the potential to deserve an F1 role at such a young age.
"In Formula One, developing your personnel is as important as developing your racecar," Steiner said. "You can't have one without the other. Santino Ferrucci has done a very good job of proving himself in each of the racing series he's competed in, and his maturity outside of the racecar is impressive.
"We see Santino as a young, American driver with a lot of potential. His opportunity with DAMS is an excellent way for him to further his development while positioning Haas F1 Team for future success."
And Ferrucci himself says the Haas role will complement his GP3 campaign, giving him the opportunity to improve quickly with the support of an F1 team.
"My goal since I first started racing was to become a Formula One driver, and to be an American who is part of an American team is something I take a tremendous amount of pride in," Ferrucci said.
"There is still a lot of work I need to do, but being paired with Haas F1 Team will allow me to learn more and at a faster rate. It'll allow me to make the most of my GP3 drive with DAMS and, ultimately, prepare me for Formula One."
FEATURE: Race Zero - Barcelona to Melbourne via Milton Keynes
INTERVIEW: Max Verstappen: The man in demand
Keep up to date with all the F1 news via Facebook and Twitter