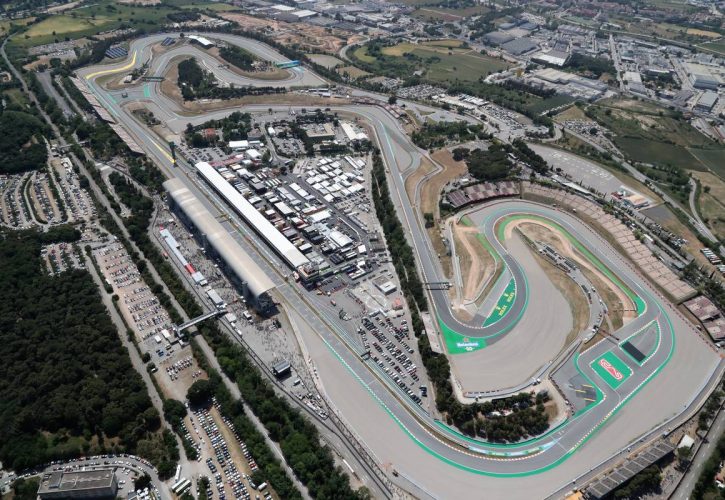 The Circuit de Catalunya-Barcelona has been given the green light by the FIA to change its track configuration for next June's Spanish Grand Prix.
Since 2007, Formula 1 has run at the Spanish venue with a chicane breaking down the speed of cars just before the track's final right-hand corner.
But such a configuration greatly limited overtaking opportunities for drivers down Barcelona's main straight and practically rendered ineffective F1's DRS.
The circuit thus sought a Grade 1 licence homologation from the FIA for its altered, faster lay-out, which it has obtained.
Barcelona can now choose its layout for all FIA-sanctioned events.
New TECPRO barriers will be installed at the last two, sweeping right-hand corners while the official length of the Grand Prix track will be 4.657 kilometres, or metres shorter than the previous configuration.
Other track changes include a widening of the run-off area in Turn 1, including 70 more metres of gravel plus a slope of 5%, and a new fence protecting Turns 1 and 2 to improve safety.
At the end of the pitlane, a new more modern timing tower will be built in time for this year's race.
The Spanish Grand Prix will take place on June 4, just a week after Monaco, and will be the seventh round of the 2023 Formula 1 World Championship.
Keep up to date with all the F1 news via Facebook and Twitter