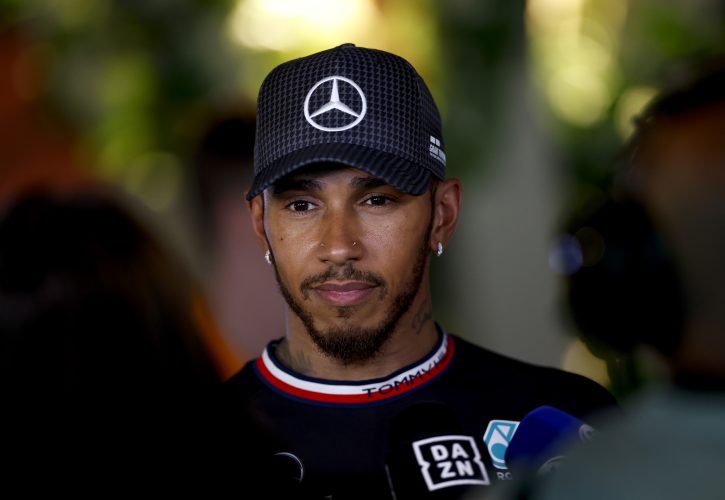 Next weekend's Australian Grand Prix in Melbourne will mark ten years since Lewis Hamilton's first race with Mercedes.
Bred and groomed for success by McLaren, Hamilton opted for a change of scenery at the end of the 2012 season after six years with the Woking-based outfit, a fruitful period that had yielded 21 wins and a world title in 2008.
The young Briton's move to Brackley, the outcome of several persuasive talks with then team boss Ross Brawn and with Niki Lauda, was seen as a risky enterprise by many.
In hindsight, Hamilton agrees that there was an element of risk in his decision, but the seven-time world champion explains why the call was also "inevitable"
"Did it feel like a risk? Of course! When you make decisions, you go through changes and it's always going to be a risk," he said, reflecting on his move to Mercedes in a special piece published on the team's website.
"But I would feel like I'm not living if I'm not taking risks, not constantly challenging myself and those around me. It was the inevitable direction I had to go, and it felt right.
"It was a feeling that I had; I wanted something new. I was excited to work with new people and enter a team that had struggled. Taking everything that I had learned and seeing if I could apply it somewhere else.
"I was excited by the plans I had heard were being put in place to scale up the team and going all in to become champions.
"I went with what I felt in my gut and in my heart. It led me to this amazing team and this incredible journey we are on."
At the time, Mercedes had established itself in F1 as a mid-field outfit, with a single win under its name, courtesy of Nico Rosberg in Chine in 2012, while Michael Schumacher's efforts to triumph again in F1 had proven fruitless.
"So many people told me it was wrong," recalled Hamilton. "I knew that if I didn't make the move though, I would have regretted it.
"I didn't have any second thoughts... although I do remember around Christmas sitting outside in the cold looking over the snowy mountains thinking: 'Shoot! I hope I've made the right decision'.
Read also:
"I had a moment of reflection and thought: 'We've done it so we're going to give it everything'. I focused on training the best I could and bringing the best I could to the team.
"I also thought about how great it would be to get a win in that first season – something we managed to achieve [at the Hungarian Grand Prix]."
Eighty-two wins and six world titles later, Hamilton has started his eleventh campaign with Mercedes.
Amid the team's troubled times, the Briton's future is being labeled as unclear. But few doubt that Hamilton will jump ship.
"If I don't feel like I'm being challenged, I'm not progressing or I'm not evolving, that is where you start thinking about your next move. And I just haven't felt that in these 10 years," he said.
"I feel like the whole team has been evolving, with new people, new structures being put in place, new targets being set.
"I feel that I've had the right team to grow. Not only as a driver but as a man. I've been given the ability to be myself and been accepted by Mercedes."
Keep up to date with all the F1 news via Facebook and Twitter