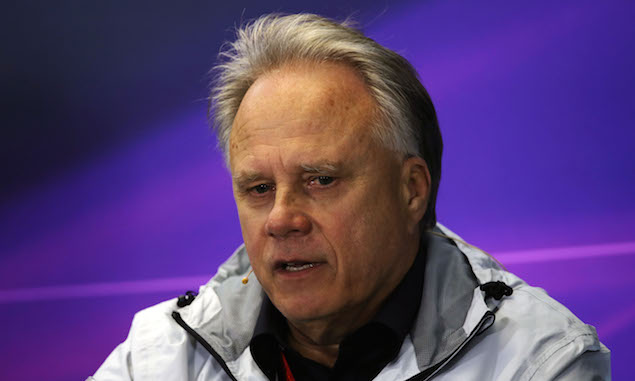 New team owner Gene Haas has admitted he is "nervous" about the size of the challenge of competing in F1.
Haas enters F1 this season after a two-year preparation phase as it established the infrastructure of a team with bases in the US, UK and Italy. After his cars completed their first two practice sessions, Haas himself took part in his first FIA press conference.
Asked how F1 matches up to his expectations, the American admitted: "Well, I'm nervous.
"I think there are a lot of things going on here that I'm new to and the team is new to. So, putting all of the pieces of the puzzle together along with all the personnel and having it all come together for the first time has been a learning experience.
"That's really what we're here for is to learn how Formula One really operates from the ground floor. You can watch this racing your whole life but there's nothing like being a participant to really understand it and I have a lot of respect for the teams that are here and the level of technical competence you have to have to even start one of these races. I'm pretty much in awe. It's a challenge and I hope it's a lot of fun."
Haas was also refreshingly realistic in his approach to F1, saying he doesn't expect any major success for a number of years.
"I think you have to look at it in terms of years. I have the feeling that if you over-anticipate what you can do in the sport it will humble you very quickly. I think the first year or two just to be able to come to the races, be competitive, not make any major mistakes would be a tremendous achievement. I know a few of our drivers are hoping to score some points and that would certainly be an accomplishment."
REPORT: Hamilton fastest as Rosberg crashes in FP2
Australian Grand Prix - Friday free practice as it happened
2016 F1 season: Team-by-team preview
Keep up to date with all the F1 news via Facebook and Twitter