Carlos Sainz says Ferrari engineers are still scratching their head to understand the reasons behind the unpredictable and inconsistent form of the Scuderia's SF-23.
The Italian outfit's contender has been no match for Red Bull's dominant RB19 on race day this season, but its one-lap pace did allow Charles Leclerc to beat the bulls to pole position in Azerbaijan last month.
Both Sainz and Leclerc have repeatedly underscored their car's lack of consistency and peakiness, traits that Ferrari is attempting to iron out with a development program that kicked off in earnest in Miami.
However, the team has not introduced any significant changes to its SF-23 for this weekend's Monaco Grand Prix.
"I think what we are going through more this year is understanding the unpredictability of the car, rather than really having a lack of feeling or anything like that," Sainz explained.
"It's one session you're at one with the car and then the next session for some reason there's something a little off, the wind picks up, track temp goes up and you're immediately not there.
"Also that affects us more on race day than on new tyres, soft, low fuel, and it's something we're trying to understand.
"But I feel this year pretty much since FP1 every weekend I've been on top of the car, and that's a good step. It's a shame that this year the car is not as competitive as last year."
Read also:
So far this season, Leclerc has been the faster performer at Ferrari, but Sainz has been more consistent than the Monegasque in his management of Ferrari's 2023 package.
"I think on average yes," he confirmed. "Obviously, there was that off weekend in Baku, but the rest of the weekends I've really been a lot more on top of it; I know what the car needs."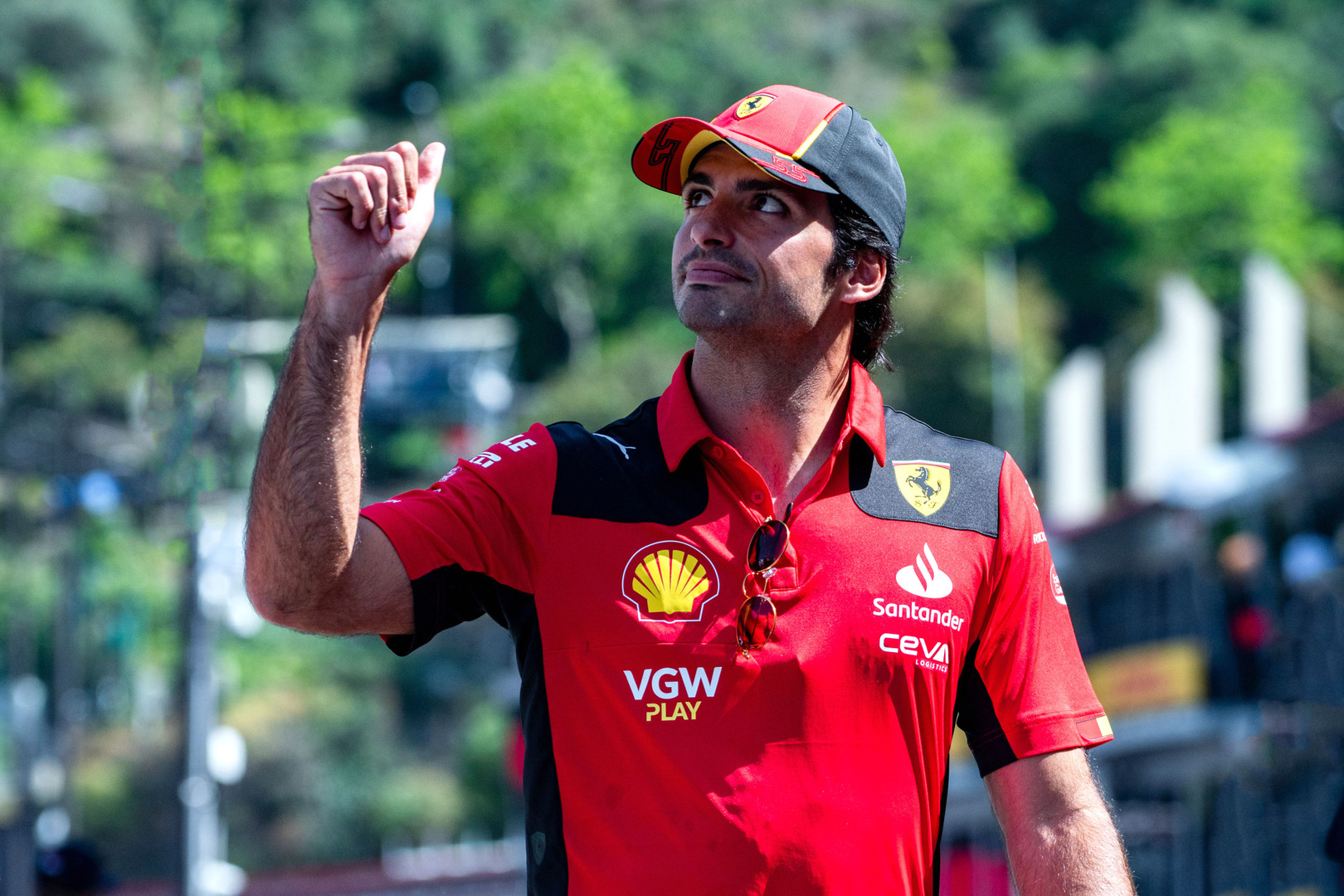 Looking ahead at this weekend's round of racing in the Principality, and while past performance is no indication of future results, Sainz suggests that Ferrari can once again be in the mix.
But for the Scuderia's talented toreador, there will likely be no shaking off the mighty bulls in the streets of Monte Carlo.
"I think Monaco has always been good for us in the past," he said. "Last year we were very strong, the year before in '21 with a relatively weak car we managed to put it on pole here.
"So I do think we have a strong opportunity, but at the same time I also think Red Bull are favourites everywhere we go to because they have no weaknesses and sure they'll be the team to beat."
Keep up to date with all the F1 news via Facebook and Twitter