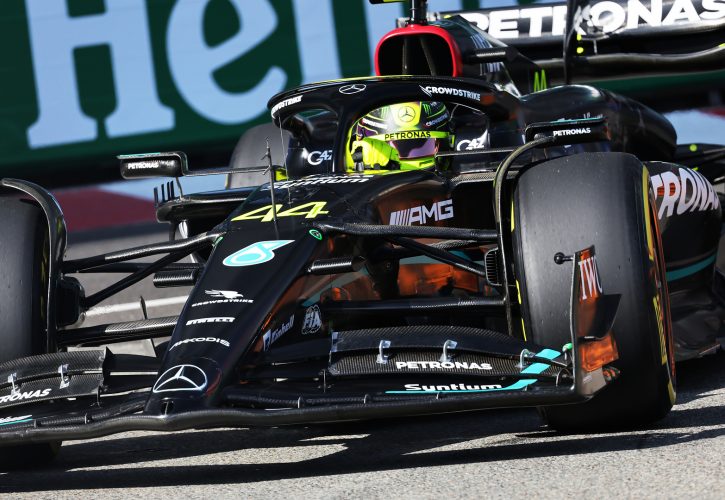 Sky F1's Martin Brundle offered his two cents on Mercedes' upgraded W14, saying there was "a touch of Frankenstein" about the car's new look.
After months of tireless development work, Mercedes finally introduced its new-specification car in Monaco that features a new front suspension and big changes to the W14's sidepod area.
Mercedes has abandoned – or at least partially – the troubled 'zero sidepod' concept that it introduced last year and followed a more conventional path by adopting the sidepod leading edge undercut design common to many cars on the grid.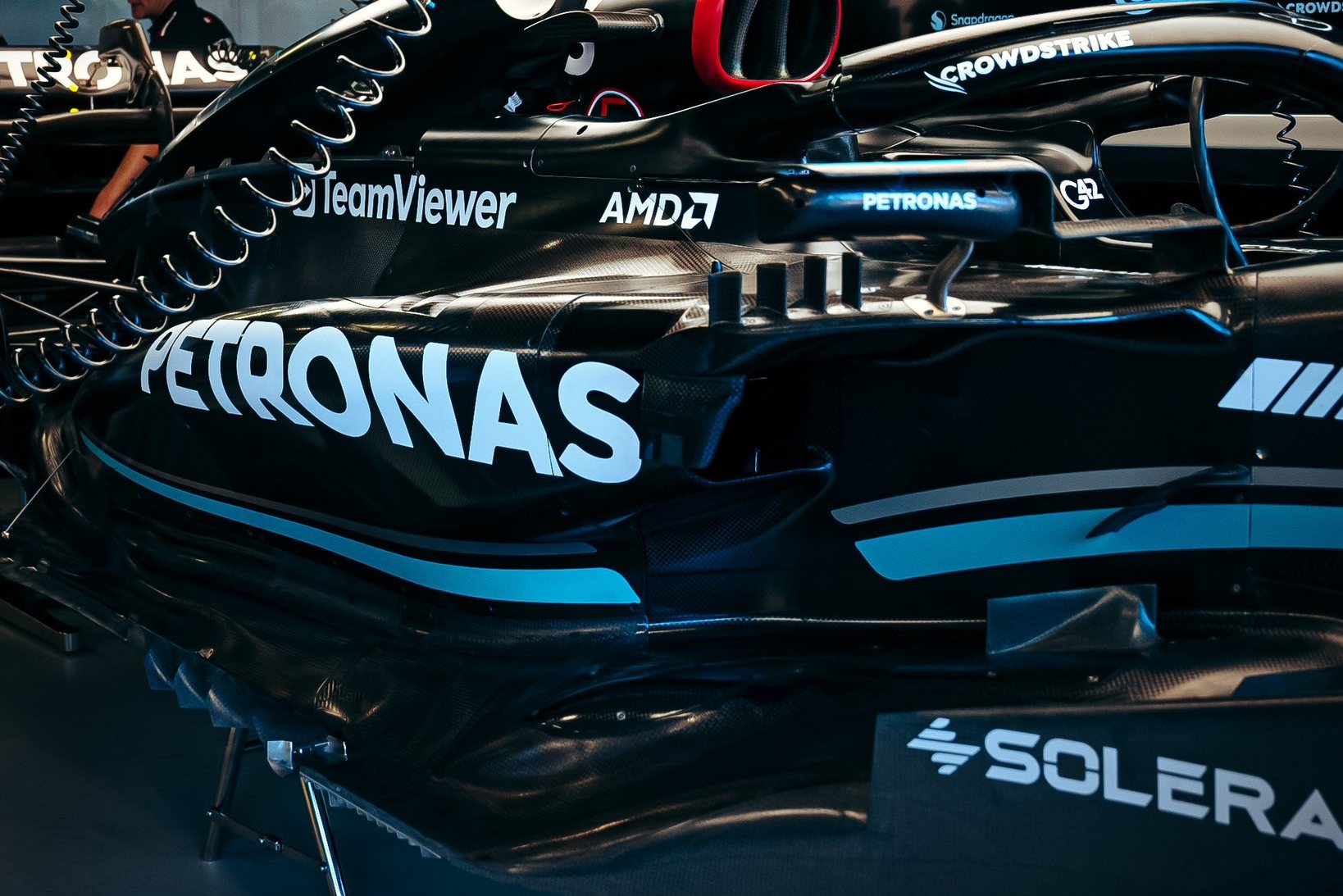 Unfortunately, Mercedes was constrained in its development work by its inability – mainly for cost cap reasons – to produce a new chassis, having therefore to apply its changes to a concept that remains partially embedded under the skin of its W14.
"My concern is that it is a complete concept the car is built around. That is not going to win many beauty parades is it? It has got a touch of Frankenstein about it," Brundle told Sky Sports F1 in Monaco on Friday.
"But as the great Ken Tyrrell used to say, if they cross the line first then they all look beautiful. Well, I am sorry, I can kind of imagine Toto and Lewis saying: 'right, if we keep doing the same thing, we will get the same result. Put something else on it'.
Brundle explained Mercedes' approach, the purpose of which, as team boss Toto Wolff also explained, is to deliver a more stable platform to its drivers while establishing a new baseline from where to develop its car.
"What the team are saying, in all seriousness, is that this will enable us to have a new reference point and move forward from there," Brundle noted
"Rather than being halfway up a ladder that appears to be going nowhere, let's build another ladder and enable us to climb higher.
"Let's see how it performs, it might be magical."
After Friday's practice, Lewis Hamilton, who set the sixth fastest time in FP2, said the car "was generally feeling good", while there was "no negative behaviour" to report according to Wolff.
Keep up to date with all the F1 news via Facebook and Twitter