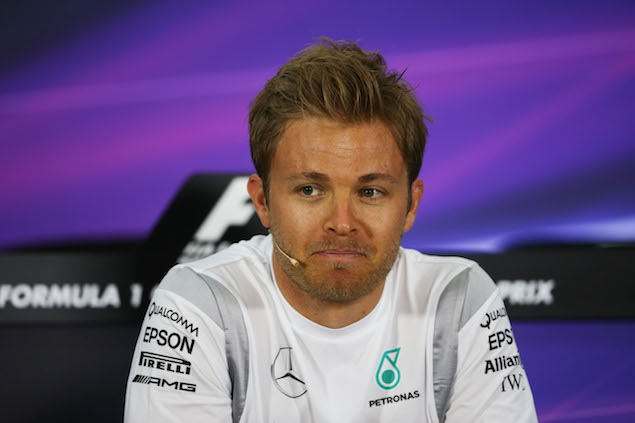 Nico Rosberg says winning the season-opening Australian Grand Prix was "great" but admits 2016's record 21-date F1 calendar lessens the significance of being the first championship leader.
Despite Mercedes team-mate Lewis Hamilton having the upper hand in all sessions leading up to the race, the German used a clever tyre strategy to emerge victorious in a chaotic Melbourne opener.
With 20 events still to go this year and Ferrari looking quite closer to the reigning Constructors' champions, Rosberg downplays any psychological edge his 15th career victory might have given him.
"Of course it was a great start, but it's one race out of 21, so it's really early days," the 30-year-old told reporters in Thursday's FIA press conference in Bahrain.
"I'm pleased with the car that we have. The team has done an incredible job to give us such a car again this year and it will be a great couple of races coming up for sure. But of course we're also looking closely at the battle with Ferrari."
While Mercedes looks very strong again, one possible weakness could be the race starts. Two weeks ago, both Silver Arrows were overhauled by the two Ferraris when the lights went out.
After a first series of restrictions implemented from the 2015 Belgian Grand Prix, the FIA has further tweaked the procedure in an effort to put more control back in the drivers' hands. Rosberg admits the new regulations are not easy to adapt to but likes the fact that it makes the show more exciting.
"For sure, we have worked on it but it's a challenge this year because it's one clutch lever that we are only allowed to use due to the rule changes.
"It has made it more difficult but it's definitely an area we are focusing on a lot.
"It's a good challenge and adds variability in the start."
TOP STORY: Alonso ruled out of Bahrain Grand Prix by FIA
RACE PREVIEW: Bahrain Grand Prix
Keep up to date with all the F1 news via Facebook and Twitter