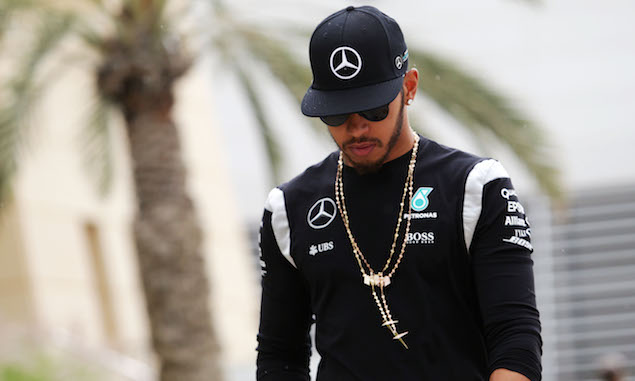 Lewis Hamilton is concerned fans are falling out of love with F1 and says the drivers felt the need to take action to protect its future.
The Grand Prix Drivers Association [GPDA] released a letter last week voicing its concerns regarding the governance of F1. While Hamilton is not a GPDA member he was part of meetings which led to the letter and says he could no longer stand by and watch the sport make what he feels are wrong decisions.
"The qualifying thing ... there is a fundamental flaw with it because the teams have to agree on one thing, so if one team decides it isn't beneficial for them then something doesn't get passed," Hamilton said. "I think our objective is not to be the decision makers – we don't want to be the decision makers - we are just the only ones out there that can know what more is needed in order to make racing fun.
"As drivers we love the sport, we love racing, we love wheel to wheel racing. We started off in go-kart racing and we aspired to be one of the greats in the past and now you are driving and you are not challenged in a way you should be challenged, either physically or mentally, by the car and the rules and the decisions being taken for the rules are going in the wrong direction and we can't stand still and let it happen.
"People are falling out of love with the sport and ultimately it will lead to you guys and also for us. I don't want that. It has the opportunity to be the greatest sport in the world."
With elimination-style qualifying staying in place this weekend, Hamilton admits the lack of change was not unexpected.
"I wasn't really surprised. Just because of the way F1 is. It is never a clear cut decision, it is always back-and-forth, back-and-forth… one minute it is one way, one minute it is another way, one minute it is another way. You know when you get lost and you end up where you started?
"It is interesting considering fans were so upset. I am happy with how it went but I heard there were a couple of teams that didn't want to change it and that stopped it from being changed."
Romain Grosjean's exclusive F1i column - Bahrain
TOP STORY: Alonso ruled out of Bahrain Grand Prix by FIA
RACE PREVIEW: Bahrain Grand Prix
Keep up to date with all the F1 news via Facebook and Twitter