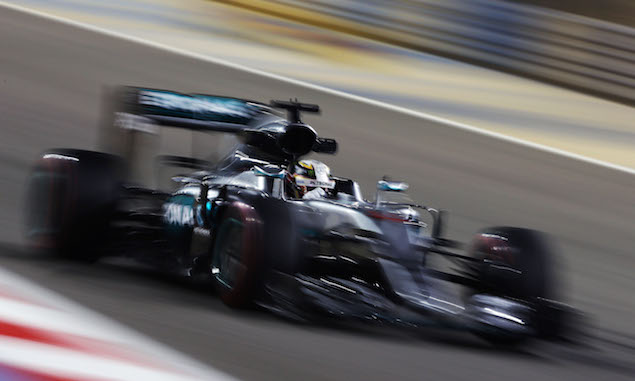 F1 teams will meet again on Thursday to discuss a new qualifying format they hope to have in place by the Chinese Grand Prix.
Following the second outing for the elimination qualifying system in Bahrain, a meeting of F1's key stakeholders in the Sakhir paddock ahead of the race failed to result in a resolution over the future of qualifying. A 90-minute meeting ended with teams told to go away and analyse potential new formats to propose to Bernie Ecclestone and FIA president Jean Todt.
The teams had originally been in agreement to revert to the 2015 qualifying format with immediate effect, but Todt and Ecclestone did not propose it as an option.
Thursday's meeting will see a number of proposals - including the idea of an aggregate system - discussed, with Force India deputy team principal Bob Fernley telling F1i the aim will be to have unanimity over a new format.
"I think the teams that feel very strongly about a new format have now got an opportunity to present that to the teams and make sure that they've got a unanimous approach to go to Bernie and then Jean and say 'All the teams are behind this, this is what we'd like to do' and then it's up to Bernie and Jean whether they take it forward," Fernley said.
"There should be a number of things that they're looking at. The whole purpose was to go back and work with their strategists. There can't be just one solution, there must be a few."
And Fernley says there are no guarantees that an agreement is reached ahead of China, with the next qualifying session to take place in nine days.
"From our side whatever happens, happens. If it's this [elimination] again we'll deal with it. We made a mistake ourselves in Bahrain on Saturday and we also did a wonderful job with Nico [Hulkenberg] and had a great deal of success with it so you've just got to go with the flow."
TECHNICAL ANALYSIS - Bahrain Grand Prix
Scene at the Bahrain Grand Prix
Bahrain Grand Prix - Quotes of the weekend
Keep up to date with all the F1 news via Facebook and Twitter