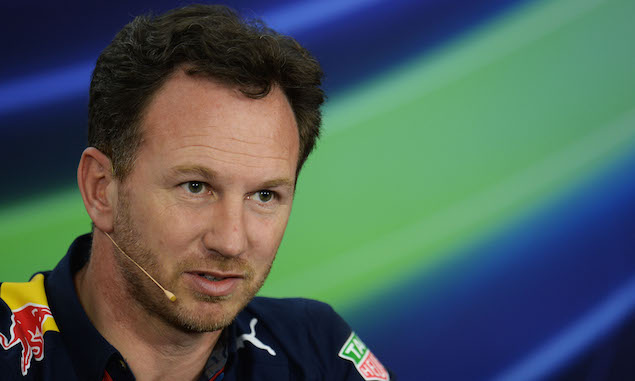 Red Bull team principal Christian Horner expects time to run out when it comes to planned changes to power unit regulations.
The FIA outlined a number of changes it wanted to see regarding the current V6 turbo power units, threatening to introduce an alternative regulation which could be supplied by an independent manufacturer if the requests were not met. While FIA president Jean Todt did not voice any concerns over the 2017 power unit regulations when addressing the media in Bahrain, Horner believes no progress has been made.
"I think it's a complex situation, but fundamentally there were four criteria that were requested by the governing body to be met to ensure stability moving forward," Horner said. "Those four criteria were: a significant reduction in cost to €12 million, the availability of supply or the guarantee of supply, power convergence to within a relatively small bandwidth and to address the noise.
"As we sit here now we are not anywhere near having met any of those criteria and I think unfortunately what will happen, as is often the case with these things, time will run out at the end of the month and nothing will be achieved and nothing will change.
"There is one more attempt in the Strategy meeting and the Commission meeting at the end of the month to discuss and table the concerns and where we're at, but failing that regulations will inevitably stay as they are."
The 2017 technical regulations have to be finalised by April 30.