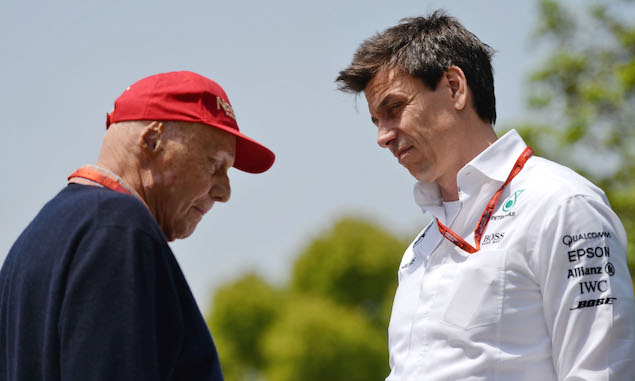 Mercedes boss Toto Wolff wants the 2017 regulation changes to be scrapped as he believes the current rules have brought teams closer together.
While Mercedes has won all three races so far this season, Ferrari has been a threat on two occasions but a strategic error cost Sebastian Vettel a chance of victory in Australia. The Chinese Grand Prix saw the two Ferraris collide and Nico Rosberg enjoyed a comfortable victory, but behind him there were plenty of exciting battles.
With the 2017 bodywork regulations having been agreed upon earlier this year but facing a final sign-off at the end of the month, Wolff believes F1 should stick with the current regulations in order to the performance gap to close.
"We have an important week ahead for the sport, with our final Strategy Group meeting to define the regulations for 2017," Wolff said. "After three Grand Prix weekends so far in 2016, we have seen that performance between the teams is converging to create great racing.
"Whether we have the reactivity as a group to recognise that and consider retaining a regulatory framework that is working well remains to be seen."
Classic F1 - Sweden 1977: Ligier and Laffite's 'Jour de Gloire'
Derek Warwick - Race of my life
Keep up to date with all the F1 news via Facebook and Twitter