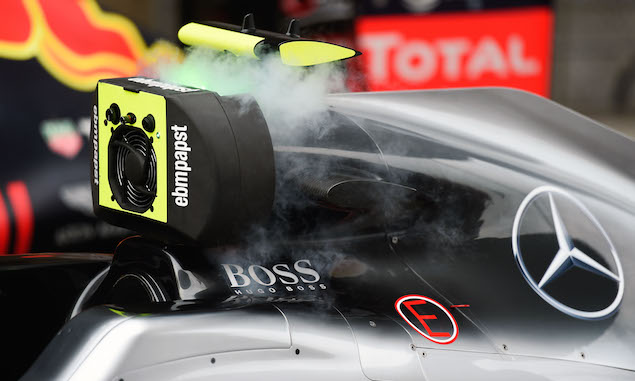 Mercedes has spent two power unit development tokens on its fuel system ahead of the Russian Grand Prix.
The development on the fuel system comes at the same time as Mercedes introducing a new Petronas engine oil in Sochi, as the team looks to negate the threat from Ferrari, which has also spent tokens upgrading its power unit this weekend.
Mercedes confirmed the upgrade "is for components outside the sealed perimeter", which means it doesn't count as using a new power unit. The fuel system improvements are available to both the works team and all customers using the Mercedes power unit.
Teams had a maximum of 32 tokens to spend in 2016, with Mercedes having spent 19 before the pre-season homologation deadline. The spend of two tokens for the latest developments means Mercedes has 11 token left to use this season.
Silbermann says ... 'Russia OK' shock
Romain Grosjean column: Haas brought back down to earth
Chris Medland's 2016 Russian Grand Prix preview
Keep up to date with all the F1 news via Facebook and Twitter