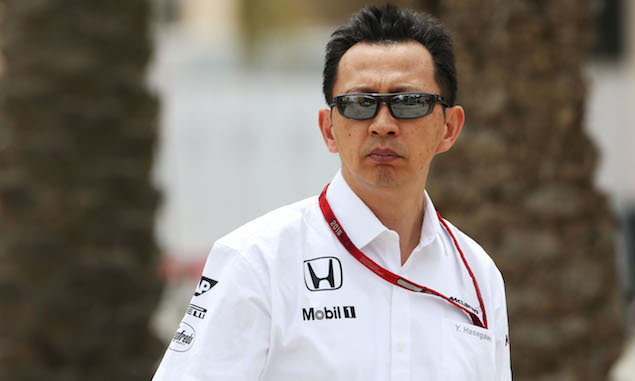 Honda wants to ensure it spends tokens on power unit upgrades which deliver a significant step in performance during the season.
Mercedes, Ferrari and Renault all spent their first power unit development tokens of the season during the Russian Grand Prix weekend, but Honda has yet to spend any of the 14 available to it. Head of F1 project Yusuke Hasegawa says there are a number of upgrades being developed but wants to ensure Honda's token spend is as effective as possible.
"I hope it is a big step," Hasegawa said. "I have heard some of the items are very promising but until we get it I don't know the exact benefit so we will need to see.
"ICE and ERS. Those are the areas that we are focusing on most to improve. We have have 14 tokens [which is more] compared to Mercedes and Ferrari, but we are still limited. We don't want to use the tokens for tiny steps, from a tactical point of view.
"We want to use the tokens effectively rather than for just some tiny step up. But we don't know, we need to see the exact result of the development very carefully."
And Hasegawa says no decision has yet been made on whether any new parts which cost tokens will be introduced in Barcelona next weekend.
"Of course we keep developing, it's just that we have to decide when we will introduce the new technology or when we will spend tokens. But so far we haven't decided yet."
OPINION: Why Red Bull is right to promote Max Verstappen
Silbermann says ... Red Bull Clips Your Wings
Scene at the Russian Grand Prix