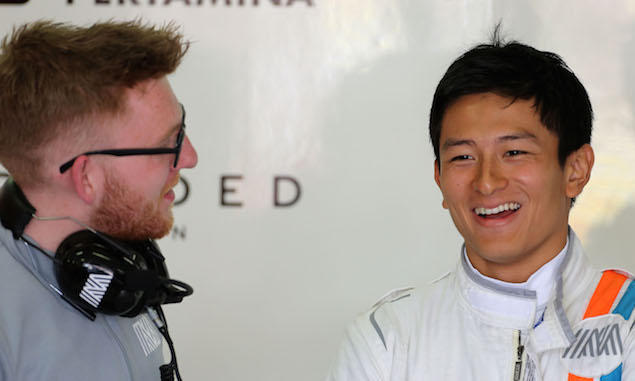 Rio Haryanto admits there is uncertainty over whether he will see out the season at Manor due to funding.
The Indonesian driver's seat was only confirmed in February after a crowdfunding project helped bring in additional backing. With the fundraising not guaranteeing the rookie's place at Manor for the whole year, when asked by the official Formula 1 website when it will be decided if he remains with the team for the full season, Haryanto replied: "I have no answer for that right now.
"I will give my best and of course the funds are an issue - but this is handled by my management so that I can fully concentrate on racing. Actually the question with the funds is not within my hands - I just want to deliver on track to make me a good candidate. No question, I would like to stay and finish the season here."
Despite the uncertainty over his future, Haryanto says he was surprised just to receive the amount of backing he did in the first place.
"Being the first Indonesian driver in F1, that in itself is big news. Formula One was not really the biggest sport watched in Indonesia - but ever since an Indonesian driver has been racing in F1 the numbers have soared. And based on that the idea was born: Indonesians have embraced F1 so why not use that enthusiasm?
"Indonesia is the fourth largest country in terms of population in the world - so that makes it somehow logical. Indonesians are very nationalistic, so they would want to see me achieve something - and that is why they support me. To be honest, I didn't expect that massive support.
"It was the government's idea. The government helped me a lot to get into F1 - and hopefully to help me stay. But actually they have supported me since I started my international racing career."
Jacques Villeneuve - Race of my life
Exclusive Stoffel Vandoorne Q&A
Keep up to date with all the F1 news via Facebook and Twitter