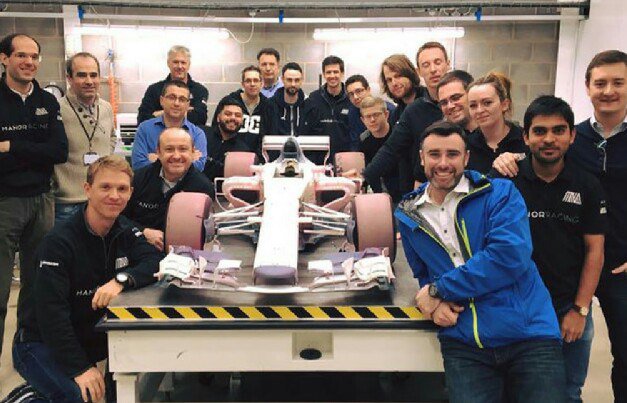 The assets of the defunct Manor Racing team are being auctioned off to raise money for creditors still owed payment by the team.
The team went into administration at the beginning of the year because of a lack of funds.
When no potential buyers emerged, it was formally wound up at the end of January.
The team informed the FIA earlier this month that it has officially withdrawn its entry for the 2017 world championship.
With no prospect of any last minute rescue of the business as a going concern, administrators have now begun the task of selling off the team's assets.
These include four "rolling chassis show cars (2015/2016)" according to details issued by auctioneers Gordon Brothers. The chassis do not include their original Mercedes engines and Williams gearbox units.
Three other basic tubs will also be sold off, as well as over 200 wheel rims, tyres, nosecones, panels, engine covers and rear wings from 2014-2016.
The windtunnel model of the car's abandoned 2017 car will also be auctioned off. The model was first publicly revealed on the same day that the team was formally closed.
Pit lane, test jigs, engineering, inspection and office equipment are also included in the sell-off. One of the bigger items being auctioned is the team's hospitality trailer, along with two additional pop-up trailers.
Gazebos, banner boards, flight cases, freight Cages and IT equipment are also listed by the auctioneers.
Other items listed for sale include driver and race team clothing and general merchandise, as well as five Formula 1 car steering wheels.
Gordon Brothers are working on behalf of the joint administrators of Just Racing Services Limited, the operating company of Manor Racing. The sale is listed as "Going on Now" but is excected to actually take place in May.
GALLERY: F1 drivers' wives and girlfriends
Keep up to date with all the F1 news via Facebook and Twitter