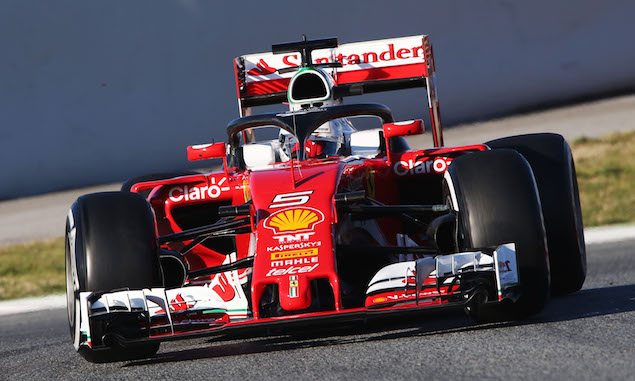 The Halo cockpit protection device is set to be introduced in F1 in 2017, the FIA has decided.
The past 18 months have seen a push to deliver a device to increase head protection, with the Halo first appearing on a car during pre-season testing in Barcelona this year. On that occasion Ferrari tested the device, with Red Bull then trailing its own concept during Friday practice for the Russian Grand Prix.
The Red Bull 'Aeroscreen' was widely acknowledged to be the more aesthetically pleasing of the two ideas, with the concept also providing added protection thanks to the screen between the top of the cockpit and the main device structure itself.
However, with a deadline of July 1 to finalise cockpit protection, the FIA has opted for the Halo as it is further along in its development. The Aeroscreen concept remains on the table for 2018 and beyond, but requires additional testing.
The FIA will test an updated version of the Halo on June 26, which is expected to be a more elegant solution to the one run on the Ferrari at the start of the year. Assuming it performs as expected, the Halo will then be finalised at a Technical Regulations Meeting on July 6.
Once finalised, the Halo will then have to be approved by the Strategy Group and the F1 Commission before being rubber-stamped by the World Motor Sport Council.
Daniil Kvyat exclusive: Time to think about life after Red Bull
Romain Grosjean column: 'I want Jules to always be with us'
Silbermann says ... Easyjet-set
Chris Medland's 2016 Monaco Grand Prix preview
Keep up to date with all the F1 news via Facebook and Twitter