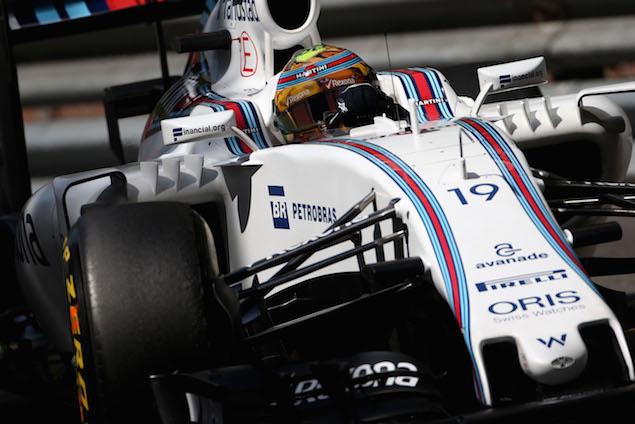 Felipe Massa has revealed that he has started negotiations with Williams about the 2017 F1 season.
The Brazilian veteran is in his third campaign with the British team and has experienced a sort of a renaissance after his eight-year tenure at Ferrari ended on a quiet note. Partnering the highly-rated Valtteri Bottas, Massa has been on par with the latest Flying Finn and is currently eight points ahead of his team-mate in the standings.
Asked by Autosport whether he had already opened up negotiations with Williams, the 35-year-old said he had not waited for the silly season to be in full swing.
"Yeah, sure, we are working on it," replied Massa, who is the only driver to have finished in the points-paying positions in all six races held so far in 2016.
"I'm definitely not losing time to understand what is going to happen next year.
"We are working on it and we'll see what's going to happen."
Having made his Formula One debut with Sauber in 2002, Massa then sat out the following season while learning from Michael Schumacher and Rubens Barrichello at Ferrari.
In 2004, the younger Brazilian was re-signed by Sauber where he spent another couple of formative years before replacing his fellow countryman in Maranello.
With 235 grand prix starts under his belt, Massa is confident his experience remains a valuable asset to prolong his F1 career.
"I still believe it can be very important to have a driver who knows what to say.
"They know where to improve, which being honest is what I did in the last few years with Williams.
"Part of this improvement of this team is also totally related to my points, my experience and my help to make the car better and make the team better as well, which is what we saw in the last two years."
Speaking of silly season, the Brazilian press indicates that Massa could be headed to Renault, while there are reports of a Williams return for 2009 world champion Jenson Button, who started his own F1 career with the Grove outfit back in 2000.
From the cockpit: Felipe Nasr on a controversial Monaco Grand Prix
Scene at the 2016 Monaco Grand Prix
Driver ratings - Monaco Grand Prix
Keep up to date with all the F1 news via Facebook and Twitter