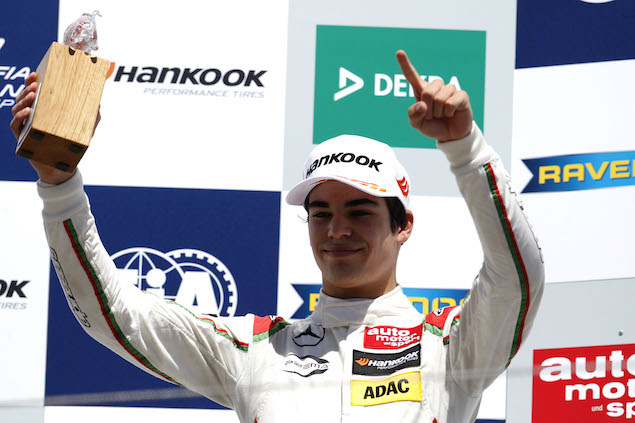 Williams development driver Lance Stroll says he does not want to use Red Bull phenom Max Verstappen as an example, though the Canadian teenager has his sights set firmly on Formula One.
The Dutchman has taken the sport by storm since making his historic debut with Toro Rosso aged 17 in 2015.
Following an electrifying rookie campaign and strong start to his sophomore season, Verstappen was promoted to Red Bull's main team and duly went on to become the youngest grand prix winner in F1 history.
Although Stroll admits Verstappen's achievements prove that young drivers can perform at the highest level, the 17-year-old is in no hurry to walk in the footsteps of the rising star.
"We saw what Verstappen did it at a very young age," Stroll is quoted as saying by the Toronto Star. "It shows that young drivers are capable.
"You see drivers who went in with potential who maybe took steps too quickly. Max settled in really well.
"I don't want to use him as an example. He could be an exception. He's obviously very good. But when the time is right, when I'm ready, when we complete all the steps, then we'll make a decision."
Currently competing in his second year in the highly-rated FIA Formula 3 European championship, Stroll is comfortably leading the Drivers' standings with three wins.
Despite insisting that his focus remains on the junior category, the former Ferrari Driver Academy member also dropped an interesting hint about what the future might hold for him.
"For now, I'm in F3 and that's what I'm focused on," Stroll added. "I think Williams wants me to concentrate 100 per cent on F3.
"F1 will come when it's the right time. I need to take each step as it comes. Maybe next year, when I'm old enough, I can do a practice. Or a season, you never know."
Following Verstappen's meteoritic promotion, the FIA decided to ban racers under 18 from driving an F1 car. Stroll will reach the required age next October and there could be a vacancy at Williams in 2017, with Felipe Massa and Valtteri Bottas' contracts expiring at the end of the current campaign.
Romain Grosjean column: Racing on two wheels
Chris Medland's 2016 Canadian Grand Prix preview
FEATURE: Six races in - 2015 v 2016 comparisons
Keep up to date with all the F1 news via Facebook and Twitter