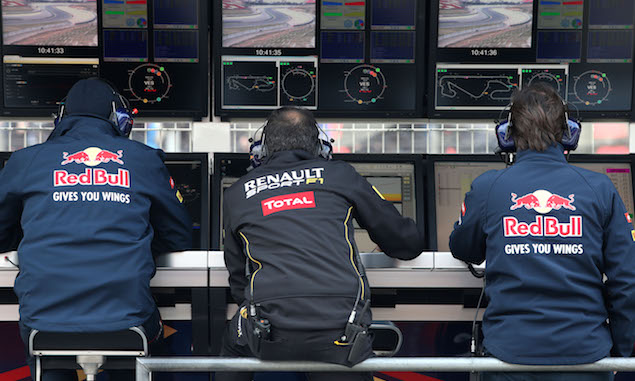 Remi Taffin says Renault has hit the targets it set itself at the end of 2014 in order to try and close the gap to Mercedes.
The new power unit regulations saw Mercedes enjoy a huge advantage last season, with the factory team winning all but three races. Renault said prior to pre-season testing that it would be aiming to cut the gap in half in able to allow Red Bull to challenge for race victories and Taffin says he is satisfied the targets have been met so far.
"We worked on the actual power output of the power unit which I say we can actually see on track," Taffin said.
"We had a target to go on top of our gap. I'm not going to display any numbers but I can actually say that we've gone on to our target which was to half the gap to Mercedes.
"We tried to put us in a position to be somewhere closer to start the season with, where I think we will try to be closer by the end of the season where we should be able to win races."
And Taffin says the target is based on an estimation of how much the Mercedes power unit is set to improve this season.
"I do not really watch what Mercedes, Ferrari or Honda is doing because you have to set your own targets at some point and you have to follow them. So we assessed what the gap was last year and we assumed that anyone would develop at this rate and we said 'OK, if I want to get 50% more than the others then I have to do that much more'. That's it, that is the target."
The final day of testing as it happened