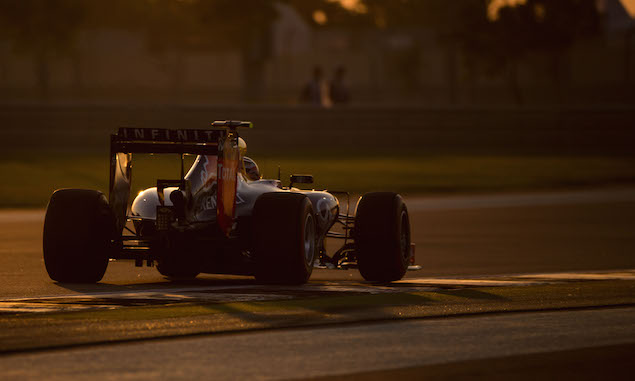 Christian Horner has described the prospect of a 1000bhp F1 car in the future as "eye-watering".
Niki Lauda has been outspoken on the need for Formula One to be more spectacular in order to retain its fan base, with new Ferrari team principal Maurizio Arrivabene fearing many fans have already been lost as a result of the current regulations.
"I think it's fantastic to be contemplating 1000 horsepower cars," Horner said. "I think the chassis we need some change on as well. We want to make the cars harder to drive, more spectacular and the prospect of a 1000 horsepower grand prix car is eye-watering.
"What we do need to be responsible with is on the cost because the burden of cost on the manufacturers is already enormous under the current engine rules. I think what we need to be very careful with is whatever rules are agreed going forward take in to consideration that fact.
"Maybe there's elements of the engine that can be standardised. We run a common ECU for example that McLaren supply, why not look at other elements that we can take dramatic costs out but still leave the engine open to development for each of the manufacturers.
"I think we need to some really responsible discussions about that area. It's very easy to sit here and say 'Yeah, we want 1000 horsepower', but is that going to cost £20million, £40million more per manufacturer? The two have to go hand in hand."
Keep up to date with all the F1 news via Facebook and Twitter