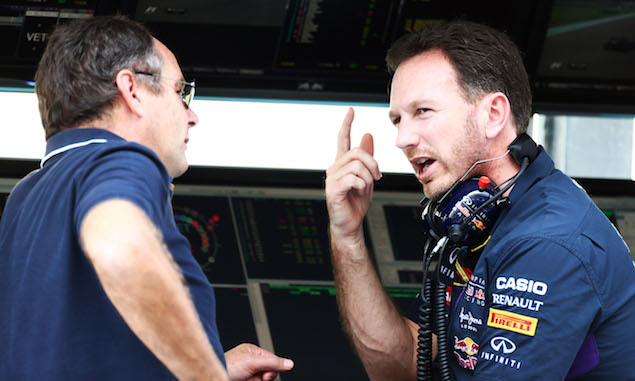 Christian Horner says Red Bull is looking to build on the momentum of an impressive recovery in 2014 in order to challenge Mercedes this season.
Red Bull endured a disastrous start to last season, completing limited mileage as it struggled with reliability issues throughout pre-season testing. However, despite the obvious deficit in performance between the Renault and Mercedes power units, Red Bull finished second in the constructors' championship and took three victories courtesy of Daniel Ricciardo.
Horner says the job done by the team last season should not be underestimated and gives him confidence that Red Bull can continue to close the gap to Mercedes in 2015.
"I think everything's relative, isn't it?" Horner said. "We have to get the best out of ourselves, we have to get the best out of each grand prix that we attend. It depends what your starting point is compared to what your finishing point is. Last year our starting point was horrendous, our finishing point was three victories, second in the constructors' world championship and the emergence of Daniel Ricciardo.
"So last year wasn't a disaster. It was disappointing compared to the previous year but relatively from where we started to where finished it was a huge achievement by the team. We are hoping to be able to carry that trajectory through in to RB11, through this year and obviously with Viry and Renault through RS35."
Keep up to date with all the F1 news via Facebook and Twitter