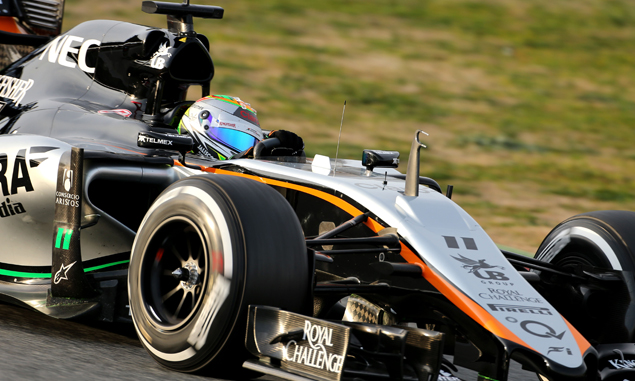 Vijay Mallya has admitted Force India's 2015 competitiveness remains unclear ahead of this weekend's F1 season opener in Melbourne.
Despite being the first team to reveal its new livery earlier this year, the Silverstone-based outfit had to wait until the final pre-season test to sample the VJM08 after experiencing financial hardship over a troubled winter.
Having elected to skip the opening session in Jerez, Force India then ran a 2014-spec chassis at Circuit de Barcenola-Catalunya for the first of two tests held at the Spanish Grand Prix venue. The team's latest challenger only broke covers on the final Friday of pre-season testing but still managed to rack up significant mileage over the next two days and a half.
"It's no secret that we have faced some delays and challenges over the winter, but we've put that behind us and can now focus on the racing," said Mallya. "When the VJM08 appeared in Barcelona it ran reliably from the very first moment and didn't miss a beat during its 365 laps. To deliver such a solid performance out of the box was a fantastic achievement from everyone in the team and will stand us in good stead for the first race.
"As for our hopes in Melbourne, it's difficult to make a prediction. In terms of mileage we are clearly behind the other teams so there is some ground to make up. Equally, the performance work we could do in Barcelona was quite limited. Until we run in qualifying trim and race conditions it's hard to know where we are in terms of competitiveness. What I do know is that we will give it our best shot to come away with a result."
With Sergio Perez acknowledging in Barcelona that the car was still "a couple of steps behind", Force India will have a fight on its hands in order to emulate the sixth place finish team-mate Nico Hulkenberg secured in Australia last year.
Click here for the gallery from day four of the final test
Keep up to date with all the F1 news via Facebook and Twitter