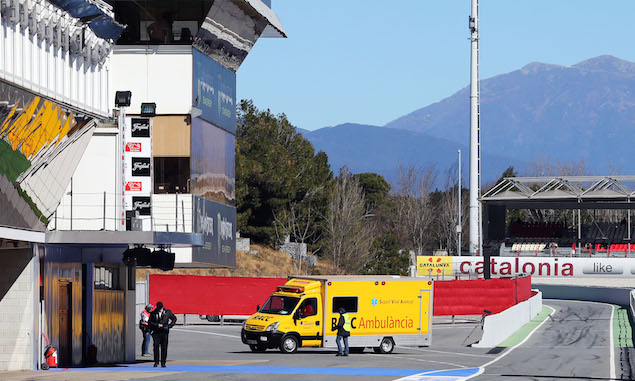 Flavio Briatore says he wants answers regarding Fernando Alonso's crash in Barcelona a few weeks ago.
The Spaniard's manager has carried out an interview on Sky Italia expressing the strange nature of the accident after witnessing a video of the mishap.
"He appears to crash without any reason," Briatore said. "[Sebastian] Vettel was right behind him, passed him and then Fernando crashes. Perhaps there was a steering problem, but McLaren haven't offered any information about this."
Briatore also insisted on the precautionary measures decided by the doctors who kept Alonso in hospital for a few days and ordered him to miss this weekend's Australian Grand Prix.
"If Fernando had had a problem, a heart problem, a small stroke, a blood clot, the doctors would have diagnosed it; it can happen even to a great sportsman. And we have seen that absolutely all the examinations and tests made on the driver were negative. Also, there was a lot of nonsense spoken after the accident, like the fact that he woke up and said 'I'm young and I race in karts.' That simply isn't true."
The FIA announced last week its own investigation into Alonso's accident, mainly to rule out any causes linked with an electrical problem on the McLaren, something the team itself has strongly denied.
Click here for the latest technical upgrades before Melbourne in pictures
Keep up to date with all the F1 news via Facebook and Twitter