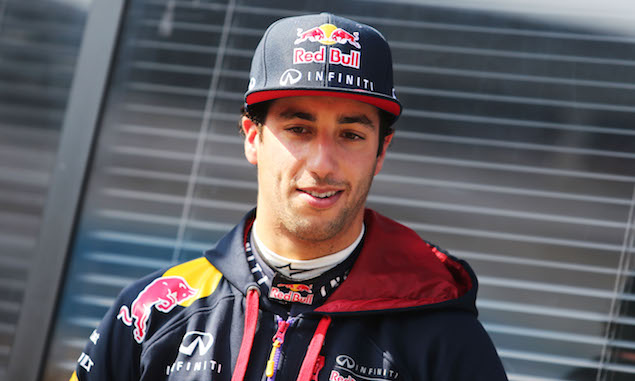 Daniel Ricciardo says he expected Mercedes' advantage to be reduced this season but believes the gap remains the same as in 2014.
Mercedes won all but three races last season as it dominated under the new power unit regulations, with Ricciardo the only other driver to win a race. Going in to this year, Renault is confident it has cut Mercedes' advantage but Ricciardo says pre-season has displayed a gap similar to the one seen last year.
Asked if it was a case of deja vu heading in to the opening race, Ricciardo replied: "A little bit, yeah.
"I knew they would be strong coming into this year and I didn't expect anyone to be half a second ahead of them, but I thought maybe their 0.5s to 0.8s gap would have been minimised to maybe a couple of tenths, but at the moment it looks like they've got a good buffer."
Having said he "won't sugar coat" Mercedes' advantage, Ricciardo is still eyeing a strong performance in his home race in Melbourne.
"I'll try and be as realistic as possible without playing anything down or boosting anything. It is what it is and no matter what when it comes down to 4pm on Sunday I will give it everything I've got. Hopefully that's going to be enough to see me fight for a spot on the podium, but anyone who followed testing knows Mercedes are going to be very strong this weekend. That's a fact.
"At the same time, I don't believe anyone was on track at the same time on the same tyres and same fuel, so qualifying is going to be the real chance for us and everyone to see where we stand. It looks like Mercedes will be tough, but if they are dominant there is still one spot left on the podium and I think we're in that hunt with Williams and Ferrari."
Click here for the latest technical upgrades before Melbourne in pictures
Keep up to date with all the F1 news via Facebook and Twitter