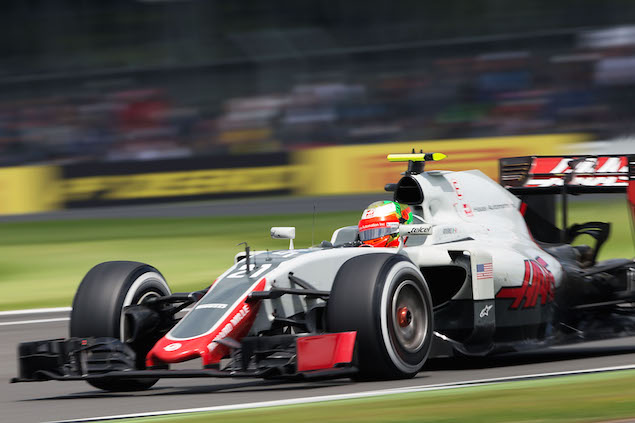 Esteban Gutierrez admits the first half of his 2016 Formula One season "has not been easy", but the Haas man takes solace from his pace, describing it as "better than expected".
After serving as Ferrari's reserve driver last year, Gutierrez has returned to a full-time role for F1's latest addition to the grid. With 10 of 21 races already in the books, the 25-year-old has yet to score any points though, when his team-mate Romain Grosjean already has 28 in the bank.
"Unfortunately it has not been an easy first half of the season," said Gutierrez, who has managed to keep Grosjean on his toes in qualifying across recent races.
"But I'm still optimistic because I'm very confident with my own performance even though it's not reflected in the results. I think my speed has been better than expected, not only for the people but also for myself.
"I have proven myself at a very good level. That what keeps me going, what keeps me motivated even though it's frustrating to see it from the outside with 0 point.
"But things like that are not under my control, when you have a lot of unfortunate situations. Hopefully we can have many more opportunities in the second half of the season."
Gutierrez has had his fair share of bad luck indeed, as highlighted by the recent British Grand Prix where he lost valuable time in the pits after queuing behind Grosjean and suffering a front jack issue.
It was then a power outage in the Haas garage that further put him on the back foot when the team's engineers were left in the dark for several laps and ended up pitting Gutierrez for slicks one lap too late.
"I was aware [of the power cut]. I could notice from the calls, which were not with a lot of confidence. It was not very clear from the background. Everybody tries hard to be very fair, everybody tries to do their best but sometimes things just go wrong.
"There are a few things we can improve but to be honest we did not really have the pace to do something exceptional. From my side, I tried to recover the [lost] ground as much as I could… fighting with the Renaults. At least I had some fun, some small fights that made my race interesting."
LIVE: Silverstone in-season test - Day 1
Silbermann says ... Radio Ga Ga
2016 British Grand Prix - Driver ratings
Keep up to date with all the F1 news via Facebook and Twitter