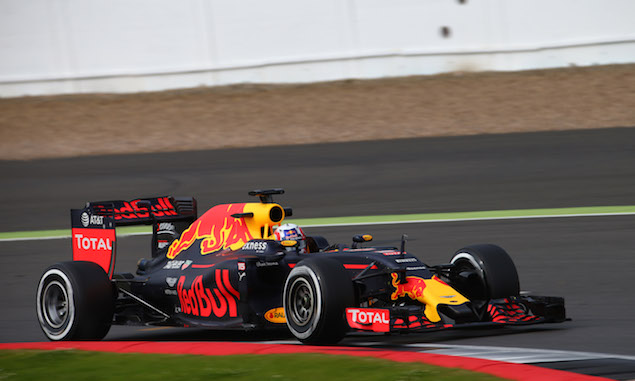 Pierre Gasly hopes he has impressed Red Bull at Silverstone after an "amazing" few days for the Frenchman.
Having failed to win a race for over 1000 days, Gasly was finally victorious in the GP2 feature race on Saturday which briefly gave him the championship lead. Gasly then spent two days testing for Red Bull during the in-season test at the same circuit and after posting the third fastest time on the second day he says the week has been a successful one.
"The last few days have been amazing for me," Gasly told F1i. "Lots of emotions, it's not every day you get the chance to drive a Red Bull Formula One car. Honestly I'm really thankful to them for the opportunity and hopefully I'll be back in the car soon.
"Impressed… I just try to do my best all the time. As long as I know I'm doing my best and I can't do better then I'm happy and I don't really focus on what the others think I do. I just try to do my best and hopefully it's good enough."
Red Bull was hampered by electrical issues on Tuesday but Gasly enjoyed a much more productive run on the second day of the test.
"Yeah it was amazing today. We did more than 100 laps over the day so it was really productive. We did a lot of long runs which was really useful for me to get used to the car, get a good feel about the tyres and how they work. I have tried to get the best out of it, we got some mixed conditions in the afternoon so I got two laps on intermediates as well like yesterday.
"I did a few starts and tried to get used to all the procedures. It's been a really good experience for me, I think we went through a lot of tests with the team as well so a really good day."
REPORT: Raikkonen shows Ferrari pace on second day of test
AS IT HAPPENED: Silverstone in-season test - Day 2
Scene at the British Grand Prix
Silbermann says ... Radio Ga Ga
Keep up to date with all the F1 news via Facebook and Twitter