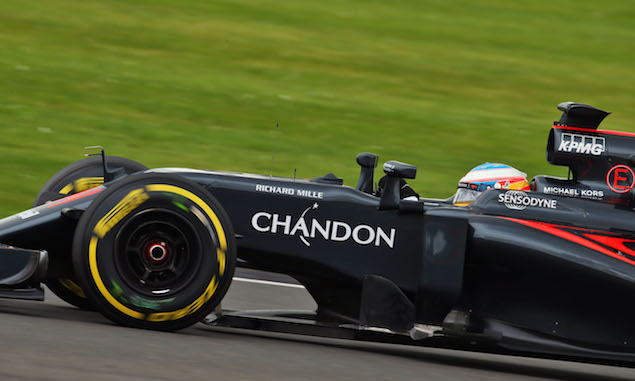 Fernando Alonso says he is "on top of everyone to make sure they are not relaxed" as he attempts to drive McLaren towards success in 2017.
The McLaren-Honda project has been a slow burner, with reliability and performance improving greatly in 2016 but still leaving McLaren mired in the midfield with just 32 points to its name. Alonso admits "there are frustrations" with the amount of time it is taking to be successful but is trying to impose his own standards on the rest of McLaren to keep the team moving forward.
"I want to win everything l want to do in life," Alonso told Sky Sports. "I count the days to the next grand prix and the next opportunity.
"No doubt there are frustrations. I am on top of everyone to make sure they are not relaxed and they don't take too many holidays because I don't take holidays."
And the driving force for Alonso is his current tally of two world titles - achieved in 2005 and 2006 - of which he says: "At the moment I am not okay with that."
In Silverstone, Alonso finished in 13th place and while he enjoys being able to fight more often in the midfield the Spaniard says McLaren is still lacking overall race pace.
"We didn't have the pace to finish in the points. We were in the top ten when the track was still damp but as soon as it was dry we couldn't keep up. The teams in front of us – Williams, Toro Rosso, Force India – are very competitive, but we were close to them. Still, there's a little bit missing in the races."
Scene at the British Grand Prix
Silbermann says ... Radio Ga Ga
Keep up to date with all the F1 news via Facebook and Twitter