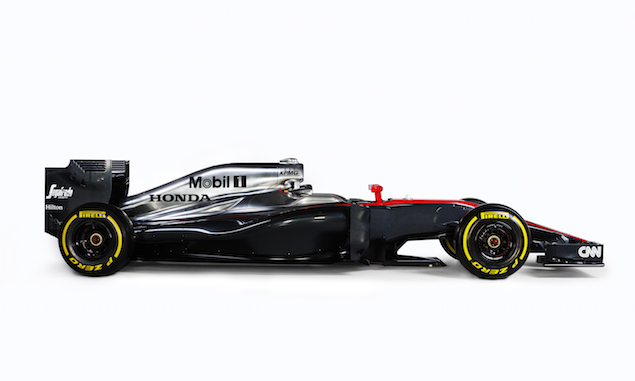 Jenson Button says McLaren is under no illusions as to how big the challenge of being competitive with Honda in 2015 will be.
McLaren has switched from the dominant Mercedes power unit to reunite with Honda more than 20 years after enjoying great success with the Japanese engine manufacturer. Button says the return of Honda has clearly motivated the team after two seasons without a race win, but is fully aware how difficult it will be to challenge for victories this season.
"It's been interesting to spend time in the factory during the past few weeks: you can really sense a feeling of reignited optimism and positivity around the building," Button said. "I've never seen such motivation amongst the guys – we're all massively keen to get going in Jerez and to work hard on developing our new car. But we're under no illusion that it will be easy – there's a huge challenge ahead of us to try to pull back the gap to our rivals, but we're certainly up for it. We ended last season with great momentum and clear progress, and I'm determined to carry that forward into 2015.
"I'm also looking forward to working with my new team-mate, Fernando [Alonso], and I'm confident that our joint experience on track will pay dividends in our development race to get our team back to the front of the grid. I'm hugely motivated to make more history in this new McLaren-Honda era."
Following the launch of the new MP4-30, Honda's Yasuhisa Arai said the new car "compromises on nothing".
Click here to see the full gallery of the first McLaren MP4-30 images
Keep up to date with all the F1 news via Facebook and Twitter