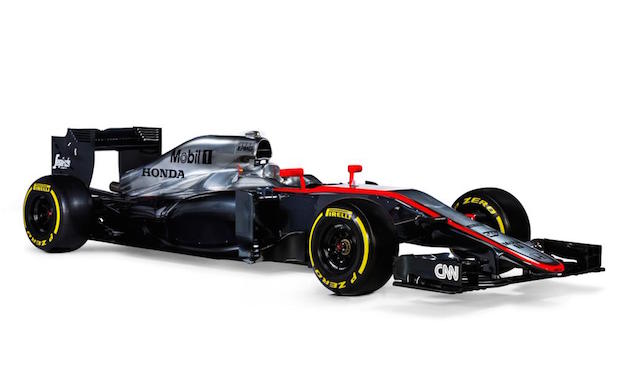 McLaren racing director Eric Boullier says the feedback from the team suggests the MP4-30 is one of the best cars it has ever built.
The 2015 car was launched on Thursday, with Honda's return as engine supplier creating plenty of optimism around McLaren's Woking headquarters. Boullier says there has been a complete change in philosophy when it comes to the car's design - with Honda's power unit designed specifically for McLaren - and admits he has been boosted by the reaction to the new car from those putting it together.
"All that we changed on the MP4-30 was obviously the philosophy of the car," Boullier said. "Not the DNA, the McLaren DNA is still here and will stay here for a long time I hope. But the philosophy of designing the car, how we handle and how we package the car has changed.
"Some people downstairs on the shop floor are very happy to say that this is maybe one of the most exciting and best ever built cars from McLaren, which is already very flattering for all the organisation. But we have to obviously stay grounded and we need to see what's going to happen and how successful we will be."
Click here to see the full gallery of the first McLaren MP4-30 images
Keep up to date with all the F1 news via Facebook and Twitter