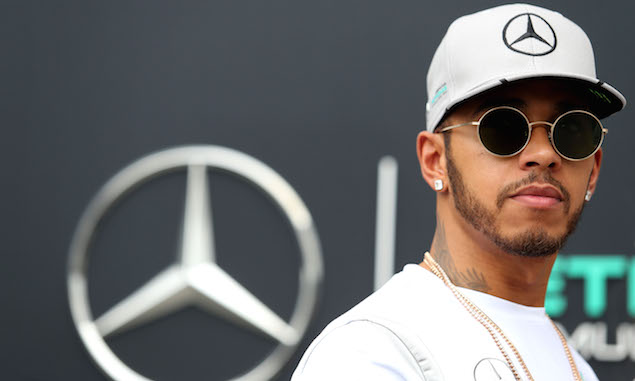 Lewis Hamilton doesn't believe Mercedes should relax the rules between himself and Nico Rosberg once the team wraps up the constructors' championship.
Mercedes is likely to win its third straight constructors' championship at this weekend's Malaysian Grand Prix, with the title secured if it drops no more than seven points to Red Bull and 22 points to Ferrari. With Rosberg currently leading the championship by eight points in a two-horse race for the drivers' title, Hamilton was asked if Mercedes should give further freedom to the pair for the rest of the season.
"The rules of engagement? Not really because ultimately we still don't want it to happen beyond the team potentially winning the constructors' championship this weekend," Hamilton said. "We still don't want the drivers to collide.
"There are other things in the background that they could apply more efforts to I guess, in terms of continuing to work on and improve. I don't think anything will change if we do win this weekend, we still have to go out and race."
Hamilton says he has not considered what he needs to do to win the championship himself, with six races still remaining.
"Honestly, I've not given a single thought towards it. I'm going to take it one race at a time and see how it goes. I like to take it one race at a time because there are no expectations, and I don't have any expectations to be honest, except trying to improve on the last races.
"If you set yourself targets and limitations and you don't meet them or you exceed them then there's different feelings. As a driver I will see how far I can push it this weekend and see if I can get a great result and do everything I can to build up to that."
And Hamilton says he is equally comfortable chasing Rosberg at this stage of the season as he is leading the championship.
"I think it's a very personal thing and it's probably different for each driver. I've led championships and perhaps when you are in the lead it can be more positive but the downfall can be bigger, maybe when you are behind you have less to lose so the hunt is more exciting. I don't find it harder in either scenario, I enjoy it all."
Romain Grosjean exclusive column: Haas can build momentum for 2017
Chris Medland's 2016 Malaysian Grand Prix preview
TECHNICAL: F1 telemetry: The data race
FEATURE: When F1 team-mates fight for the title
F1i Classic: Sepang 2001 - Ferrari pulls off a masterstroke
Keep up to date with all the F1 news via Facebook and Twitter