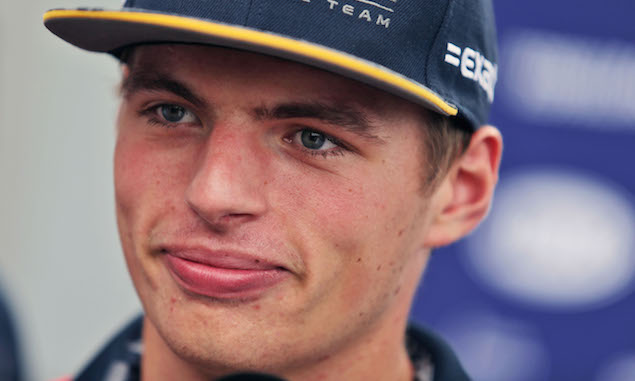 Max Verstappen is confident he and Red Bull have sorted the clutch issues that have led to the Dutchman enduring sluggish getaways across the last three grands prix.
Verstappen was forced to drive recovery races in Spa, Monza, and Singapore after losing multiple positions at the start. Talking to reporters ahead of this weekend's Malaysian Grand Prix, the 18-year-old revealed that his series of poor launches was not triggered by the same problem.
"It was different," Verstappen said. "Of course we did a lot of work after Singapore. One bad start, okay, two starts, it is getting to the limit, but three in a row is not great.
"I have been on top of it, the team has been on top of it, and hopefully we have fixed it now for this race.
"Of course we try to check everything, and for the moment we have an answer on it. But we now have to check it on track to get a more stable clutch.
Red Bull was actually aware of Verstappen's clutch issue before the race in Singapore, but the team was prevented from changing it following an inspection by the FIA.
"You try to correct it but it doesn't help," the teenaged added. "If you go to the start and nobody told you that the clutch has an issue, you just do your procedure, you do the start and that's it. But if you come already from two bad starts and they tell you you will have another difficult start, it is hard.
"And it just compromises your whole race. Even in Monza it compromised my race, but there you can still overtake, you have the straights. But in Singapore it is very hard, it is a bit like Monaco, it is all about qualifying and then you do your race."
When asked if he would rather be left in the dark about a potential problem then, Verstappen concluded: "No, I prefer for them to tell me, so at least I have a little bit of a feel for it, instead of doing your procedure and then it turns out to be completely out of order.
"Hopefully we've fixed it here. We have definitely made some changes, and we will see if it will help."
Romain Grosjean exclusive column: Haas can build momentum for 2017
Chris Medland's 2016 Malaysian Grand Prix preview
TECHNICAL: F1 telemetry: The data race
FEATURE: When F1 team-mates fight for the title
F1i Classic: Sepang 2001 - Ferrari pulls off a masterstroke
Keep up to date with all the F1 news via Facebook and Twitter