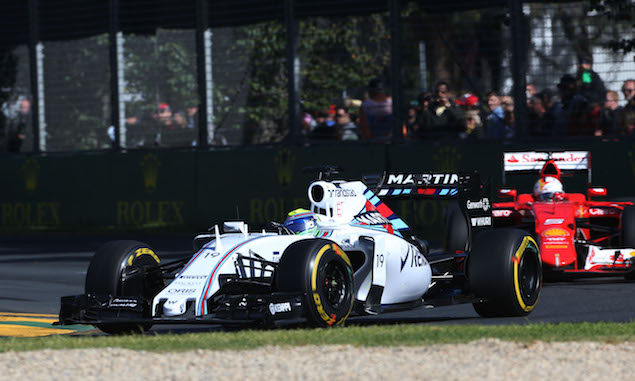 Claire Williams disagrees with McLaren's Ron Dennis that a team is unable to win championships as an engine customer under the current regulations.
McLaren switched from Mercedes to Honda power units for 2015, with Dennis saying last year that it is impossible to challenge for titles without being a works outfit or having your own dedicated engine supplier. Williams continues to be a Mercedes customer but the deputy team principal doesn't believe its current partnership is a hinderance to its chances of success.
"Of course there are benefits to being a team with your own engine manufacturer backing you - not least financial benefits - but from our perspective we have a great relationship with Mercedes," Williams said. "We have from the very beginning and it's only developing and growing and improving as time moves forward.
"Really it's up to us. You don't just win a grand prix on your engine, it's about the whole package. So we need to make sure that we've got the whole package in order to challenge Mercedes and that's our fight to have.
"We at Williams don't believe that being a customer team means you have certain boundaries in which to compete, it's an open playing field in our eyes."
Click here to learn about a key Mercedes power unit change in 2015
Keep up to date with all the F1 news via Facebook and Twitter