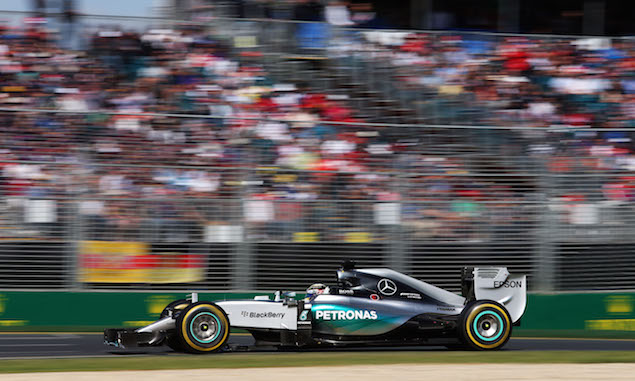 Paddy Lowe says Mercedes will be bringing updates which address the W06's weaknesses at this weekend's Malaysian Grand Prix.
Mercedes showed impressive pace throughout pre-season testing and continued that in to the first race of the season as it took a dominant one-two in Australia. However, Toto Wolff has previously said the car is difficult to push to the limit and executive director (technical) Lowe admits Mercedes has highlighted key areas where it needs to improve which it hopes to be able to make progress with at Sepang.
"Sepang is a very different racetrack to Melbourne - a permanent facility with a full range of cornering speeds which is very unforgiving on the car," Lowe said. "It's also one of the most challenging events of the year in terms of both human and mechanical endurance due to the extreme heat and humidity.
"Throw in the near-certainty of torrential downpours and it's never a straightforward weekend operationally.
"We may see some slight adjustments in the performance differential between teams due to the very different nature of the track relative to Melbourne and we're also bringing a few small updates to the cars - fixing a few points which have not quite been up to scratch thus far."
Click here for the full gallery of the 2015 F1 drivers helmets
Keep up to date with all the F1 news via Facebook and Twitter