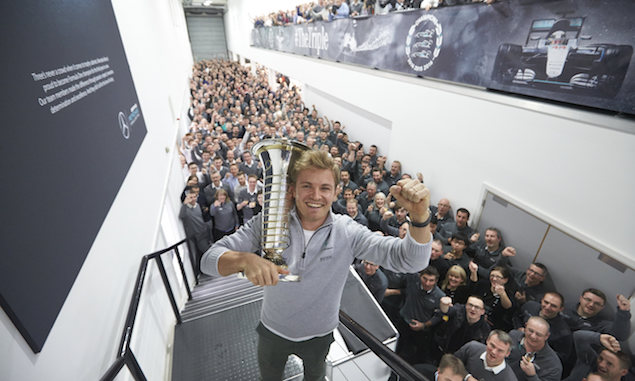 Nico Rosberg has retired from Formula One following his world championship victory, saying he isn't willing to make the same sacrifice again.
Rosberg made the shock announcement at an FIA Press Conference in Vienna ahead of being crowned Formula One World Champion having won the title in Abu Dhabi.
"I have decided to end my Formula One career at this moment," Rosberg said.
"To explain, ever since I started, since I was six years old, I had a very clear dream and that was to become Formula One world champion. It was very, very clear in my mind for as long as I was growing up. Now I've achieved that.
"I've put everything into it for 25 years of racing and with the help of everybody around me. With the help of fans, with the help of my team around me, my family and friends, I've managed to achieve that this year. So it's been an incredible experience for me which I will remember forever.
"For sure this year is the best I can be, definitely. In preparation and everything, I put everything into it. To give you an example, since Austin last year I started to work very closely with a mental trainer and got into meditation and things like that and made massive progress as a result."
Rosberg says he was considering such a decision as soon as the title was in his own hands after the Japanese Grand Prix.
"The thoughts started coming after Suzuka once the title became something real that I could get. The thing that gave me the most clarity was the thought [before Abu Dhabi] 'OK, you're going to win this today and this is going to be my last race'."
The world champion added winning the title meant he had achieved everything he wanted in F1, despite knowing next year could provide him with the chance to defend his title.
"For me, be careful. We all want more, more, more. It's so clear since I was six that this was what I wanted and nothing more. And I've got it."
Technical analysis - Abu Dhabi
Scene at the Abu Dhabi Grand Prix
Abu Dhabi Grand Prix - Quotes of the week
DRIVER RATINGS: Abu Dhabi Grand Prix
Keep up to date with all the F1 news via Facebook and Twitter