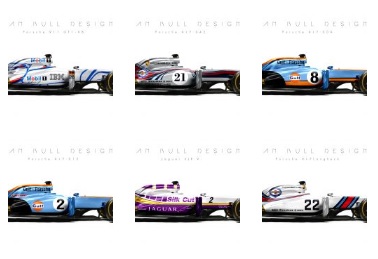 It's pretty much a futile exercise but one which caught our eye here at F1i. Sean Bull Designs which specializes in fantasy and retro liveries did some beautiful work here by outfitting today's F1 cars with a selection of iconic and familiar Le Mans uniforms.
Check out these liveries and tell us what you think.
A rendition based on the celebrated union between Rothmans and Porsche kicks off the series. The pair won in the Sarthe four times.
Sauber and Mercedes always offered a classy and sobre livery on their cars, and one which looks simple and smart on an F1 machine
Remember the Bentley Speed 8 which won Le Mans in 2003? Well here it is in Grand Prix splendor.
Renault should perhaps give Sean Bull a call because we think this car looks better than its current RS16