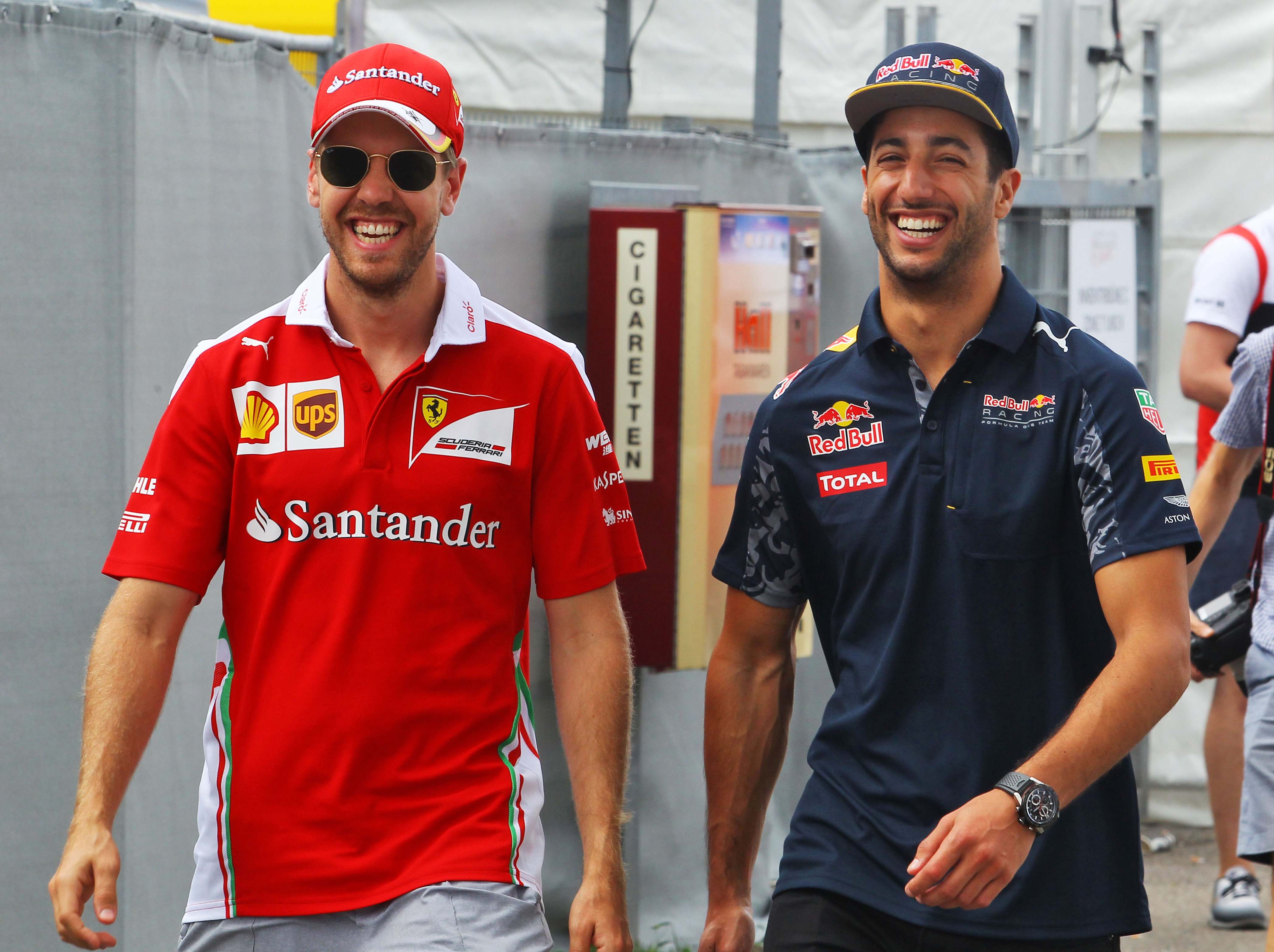 Daniel Ricciardo believes that Sebastina Vettel's single minded approach to racing has brought the German huge benefits, but also some big frustrations.
In an interview with Australia's The Age, the Red Bull driver offered an interesting assessment of Vettel and his diffiuclt times with Ferrari.

"I think Seb is pretty unique," Ricciardo says.
"He is probably someone who does live and breathe it more than most and, you know, it seems like ... the majority of his life is the sport and being world champion.
"And again, that is not a bad thing, but when things are not going as you want, those frustrating ... things can build up because that is what you are really looking at in life."
The ever smiling Aussie was hugely impressed with Vettel's success at Red Bull, but also admits that the German may have his expectations running too high because of it.
" I think for him he had a dream with Red Bull, you know one of the best runs in history, four straight titles.
"So I think for him he probably expected to have a dream run with Ferrari and it hasn't come as soon as he would have liked.
"Yeah it's frustration, but he is super talented, I think that sometimes he is his own worst enemy in terms of that frustration side of things ... When he cools down he's cool."
Keep up to date with all the F1 news via Facebook and Twitter