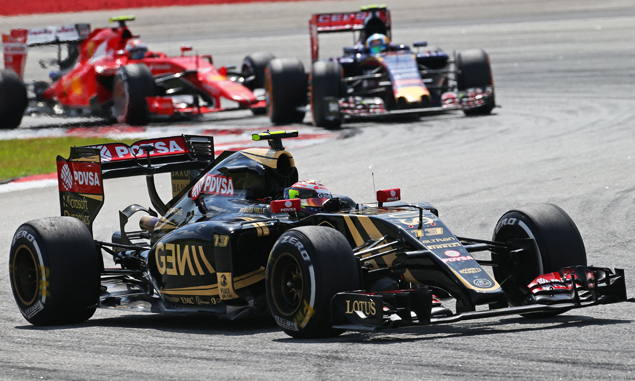 Lotus team deputy principal Federico Gastaldi thinks calls for equalisation came 'a little early' after Ferrari managed to prevent another Mercedes blowout in last weekend's Malaysian Grand Prix.
The defending champions had steamrolled the field in Melbourne's season-opener with Lewis Hamilton and Nico Rosberg cruising to an easy 1-2 finish. This had immediately triggered fears of another two-horse race in the championship and prompted Red Bull team principal Christian Horner to ask the FIA to level the playing field in terms of engine performance.
Struggling with high tyre degradation in the Malaysian heat, both Mercedes W06 Hybrids could not repeat their dominant success around the Sepang International Circuit and were beaten fair and square by Sebastian Vettel.
Ferrari's stunning win has been warmly welcomed in the F1 community as it helps allay concerns of Mercedes having a second all-conquering season on the trot.
"We heard these calls after the first race of the season, which was maybe a little early to be making such noise," said Gastaldi. "Now after two races there have been two different teams who have taken race wins, so the idea that Mercedes will have it all their own way this year was a little premature.
"Formula 1 is always very competitive and it doesn't matter which year you're in or the circumstances of a team in any given year: we all want to win and will do everything we can to become as competitive as possible. Of course, we have a promoter and a regulatory body, which are both very attuned to the various needs of the sport, so every aspect is always very closely scrutinised."
Click here for a more lighthearted look at some of the scenes from the Malaysian Grand Prix
Keep up to date with all the F1 news via Facebook and Twitter