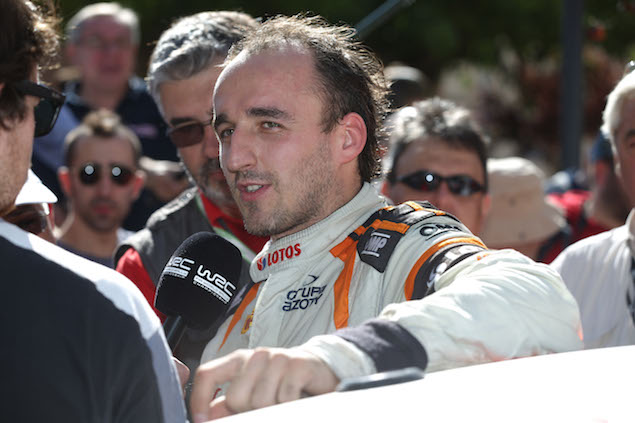 Former F1 driver Robert Kubica has announced that he will race in the Dubai 24-hour event next week with a Porsche 911 GT3.
The Polish driver who raced in F1 from 2006 to 2010 was forced to end his career in Grand Prix racing after sustaining a severe right hand injury in an off-season rally event in 2011.
After being sidelined and remaining in recovery mode for over a year, Kubica had hoped to be able to eventually return to F1 racing but excess weakness in his right hand prevented that possibility from materializing.
Kubica has focused on rallying in the European and World Rally Championships in the past years but always entertained the ambition of returning to circuit racing.
In order to gauge his level of ability, Kubica competed last year in several circuit events – the 12 Hours of Mugello, the Renault Sport Trophy round at Spa-Francorchamps and the 6 Hours of Vallelunga.
He also took part at the end of 2016 in the World Endurance Championship's rookie test in Bahrain, driving a ByKolles LMP1 car, and looked mightily impressive according to those who were present.
The former F1 BMW driver confirmed via his Facebook page his participation next weekend in the 24-hour race in Dubai.
"Dear fans, I would like to confirm that between 12 and 14 January I'm in Dubai. I'll ride in the national composition Porsche GT3 and try the 24-hour race. By the way, happy new year! Robert."
GALLERY: F1 drivers' wives and girlfriends
Keep up to date with all the F1 news via Facebook and Twitter