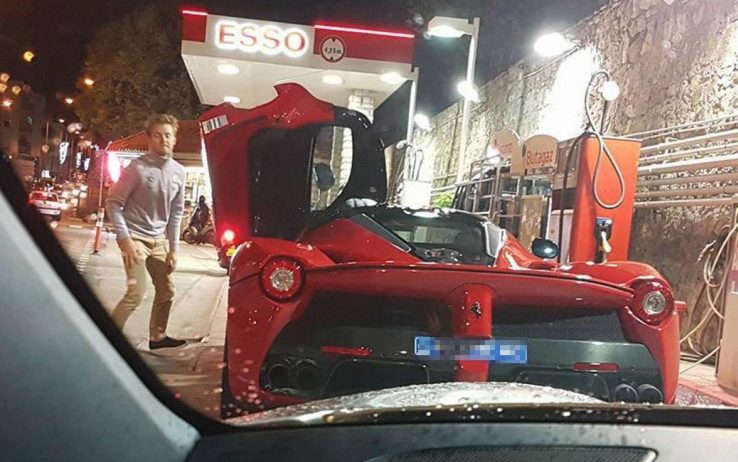 Newly retired world champion Nico Rosberg is currently just enjoying his family and life, relieved of being from the high boost pressures of Formula 1.
The German was spotted on social media this week apparently refuelling a 'LaFerrari' supercar, something which fueled allegations that he was going to ditch the Mercedes brand altogether.
But there was a perfectly simple explanation for the stolen pic, as Rosbergt explained to Germany's Auto Bild.
"That is indeed me in the photo, but unfortunately the car belongs to a buddy who was paying for fuel."
Sport Bild also reported that Rosberg is likely to remain a Mercedes brand ambassador in 2017, when he will officially be the sport's reigning world champion.
GALLERY: F1 drivers' wives and girlfriends
Keep up to date with all the F1 news via Facebook and Twitter