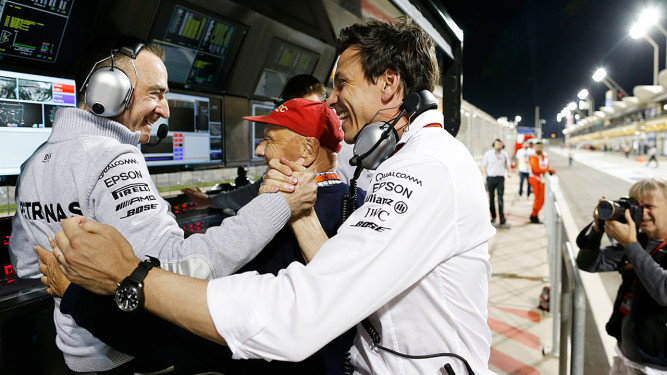 Mercedes-AMG Petronas Motorsport has confirmed that following three and a half very succesful years, Paddy Lowe will be leaving.
The world championship outfit has announced that Lowe has now begun a period of gardening leave, the duration of which is still not known.
In the short term, the teams technical organisation will continue to operate under the leadership of senior directors Also Costa (Engineering Director), Mark Ellis (Performance Director), Rob Thomas (Chief Operating Officer) and Geoff Willis (Technology Director).
"Paddy has played an important part in our success during the past three and a half years and we thank him for his contribution to this significant chapter in Mercedes' motorsport history," said Mercedes boss Toto Wolff.
"Success in Formula One is not about single individuals but about the strength in depth and technical capability of an organisation.
"We have the talent in place to continue our success of recent years and we plan to build upon it in 2017 and beyond."
Outgoing Executive Director (Technical) of Mercedes-AMG Petronas Motorsport Paddy Lowe commented:
"I have had a fantastically successful and enjoyable three and a half years at Mercedes working with an incredible team of people.
"I am now looking forward to a new challenge and wish everyone well at Mercedes."
It is expected that Lowe will join Williams although when will likely depend on ongoing negotiations between Mercedes and Williams, with Valtteri Bottas' move to the German squad as a backdrop.
It's also anticipated that Mercedes will hire former Ferrari tech boss James Allison to join its engineering staff.
GALLERY: F1 drivers' wives and girlfriends
Keep up to date with all the F1 news via Facebook and Twitter