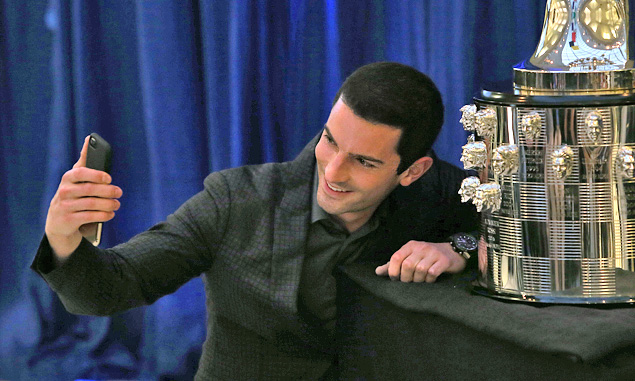 Alexander Rossi has been presented with his first BorgWarner Championship Driver's Trophy marking his victory in the 2016 Indianapolis 500, the 100th running of the famed event.
Rossi, who took part in five Grand Prix events in 2015 with the Manor Marussia F1 Team, took a surprise victory in last May's race with Andretti Herta Autosport, becoming the first American rookie to win the Indy 500 since Louis Meyer in 1928.
Rossi has already had a likeness of his face added to the towering five-foot BorgWarner Trophy, and this week at the Automotive News World Congress in Detroit he received a 14-inch, five-pound replica 'BabyBorg' which he gets to keep.
"The Baby Borg is something I will take home to remember my Indianapolis 500 win forever," said Rossi. "Winning the 100th Indy 500 is something I am very proud of.
"To be represented throughout history on the Borg-Warner Trophy with all of the past winners is a huge honour," he added. "Hopefully, I can do it again in 2017!"
Rossi had already ruled himself out of a Formula One comeback by confirming that he still stay in the US-based IndyCar Series in 2017.
Last year Rossi was approached by his old team - now called Manor - to take from Rio Haryanto mid-season, but he refused the offer. That opened the door for Esteban Ocon to make his Formula One race début and take part in the final nine Grand Prix races of the season.
Later this month Rossi will take part in the 2017 Race of Champions which takes place in Miami on January 21-22. Rossi will pair up with another ex-Formula One driver, former Toro Rosso driver Scott Speed, representing the US in the annual competition.
GALLERY: F1 drivers' wives and girlfriends
Keep up to date with all the F1 news via Facebook and Twitter