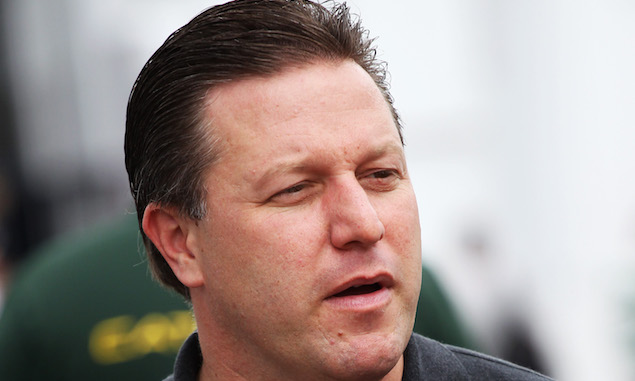 McLaren's executive director Zak Brown has urged Formula One's new owners to pursue a policy of expansion in the United States, saying that the sport needs to stage more races in the country if it's to successfully grow its fan base there.
"We need another US race," Brown told Motorsport.com this week.
"Austin has done an outstanding job, it's great that Haas is there, and it will certainly be great to get a front-line American driver in time.
"We just need to get the American public more exposed to our sport, and no doubt they'll fall in love with it, just like pretty much every market that we go to.
"It's going to be beneficial that Liberty knows the US market place so well," he added, referring to the sport's new owners Liberty Media Group.
Brown added that the American market had a natural historic affinity for motorsports, unlike some of the new territories that the sport has been trying to crack in recent years in the Middle East and Asia.
"[The US] loves motorsports and it loves sports, whereas some of these new territories we're going into, we're having to develop sports," Brown pointed out.
"While we continue to go to new and emerging markets, which is great, at the end of the day North America is the wealthiest and largest sports market.
"We've got to become bigger in North America," he insisted. "There are so many people there, there's so much television, and there's so much economics there. It's such a great sports market. I think F1 can be huge there over time."
GALLERY: F1 drivers' wives and girlfriends
Keep up to date with all the F1 news via Facebook and Twitter